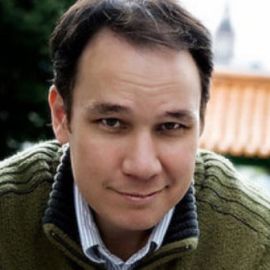 Jamie Ford is an award-winning author, best known for his debut novel Hotel on the Corner of Bitter and Sweet. The book was critically-acclaimed and won the best "Adult Fiction" book at the 2010 Asian/Pacific American Awards for Literature.
Hotel on the Corner of Bitter and Sweet has been translated into 34 languages.
Ford's second novel, Songs of Willow Frost was released in September 2013 and debuted on the New York Times bestseller list.
Ford's stories have also been featured in Secret Identities: The Asian American Superhero Anthology and The Apocalpyse Triptych. His third novel, Love and Other Consolation Prizes, was released in September 2017.