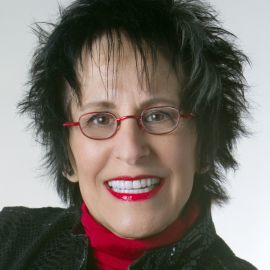 AUTHOR of FIGHT FEAR and FOSTER FAITH: Gain the Hope & Courage You Need to Overcome Difficult Circumstances, which provides practical tips to knock out fear that can discourage you, diminish your faith and rob you of hope as you go tough times or a hardship.
SPEAKER/INSPIRATIONAL HUMORIST, Christian Comedian engages and delights her audiences with storytelling, comedy, demonstration and skillful use of inventive visuals and props that create a fun, upbeat and memorable program.
Member of the Christian Comedy Association, and has two released DVDs: "who put the elephant in my stocking?" and "Been There -- Got The Wig!"(R).
Member of Advanced Writers & Speakers Association (AWSA).
Ovarian Cancer Survivor and Founder of the BEEN THERE -- GOT THE WIG!(R) Breakfast Club & Ministry, a positive, upbeat, faith-based network for women currently undergoing treatment for any type of cancer. She shares her story of challenging her battle with fear using humor, a positive attitude and faith to inspire others to never give up!
Professional Speaker (35+ years) for special events, conferences, women's retreats. National Speakers Association (5 years).
Formerly TV News On-Air Reporter and Assignment Editor in Los Angeles. College Professor of Broadcasting Arts and Speech Communication.
Videos
---
Speech Topics
---
FIGHT FEAR AND FOSTER FAITH
Jana's greatest fight was against fear, which overwhelmed her, robbed her of hope, decreased her faith, and threatened to defeat her. She offers practical tips to knock out fear that discourages and diminishes faith. "Take up the shield of faith, with which you can extinguish all the flaming arrows of the evil one." Ephesians 6:16
WHO PUT THE ELEPHANT IN MY STOCKING?
Jana brings encouragement wrapped in humor, as she testifies that God gives us what we need to go through an unexpected challenge or hardship. "I know the Plans I have for you,declare the Lord, plans to prosper you and not to harm you, plans to give you hope and future." Jeremiah 29:11
BEEN THERE -- GOT THE WIG!(R)
As a cancer survivor, Jana shares her story of challenging her battle using humor and a positive attitude that inspires and encourages others who face difficult circumstances to never give up! She believes that "a cheerful heart is good medicine." Proverbs 17:22
Related Speakers View all
---
Tracy Lewis

Christian Author, Speaker, and Teacher

Svetlana Kim

Speaker, Radio Talk Show Host, Author, Certified Hyp...

Tonisha Pinckney

Empowerment Beyond Victimization - Author of I AM MO...

Charlie Alejandro

Motivational Speaker, Writer, Actress & Radio Talk S...

Hypnotist The Incredible BORIS

Award-winning Motivational Hypnotist and Keynote Spe...

Tina Marie Jones

Connecting with the audience through the style of a ...

Jessica Cox

World's First Armless Pilot & First Armless Black-Be...

Jean Bailey Robor

Jean Bailey Robor, award-winning author and inspirat...

Ron Frost

Life Coach, Motivational Speaker, Personal Empowerme...

Sherri Henley

Author, Expert in Speaking, Social Media Intelligenc...

Sarah Maizes

Author, Humorist, and Parenting & Lifestyle Expert

Martha Williamson

Martha Williamson is a 20-year veteran of the entert...

Debra Peppers

Emmy Award-Winning TV Host; Motivational Speaker and...

Lori La Bey

Driving Change How Caregiving is Perceived, Received...

Liz Nead

Executive Business & Life Coach

Lisa Wessan

Creating a space for Grace...

Julia Sweeney

Former SNL Cast Member & Cancer Survivor

Mike Rayburn

Thought Leader, Artist & Entertainer

Shannon Miller

Olympic Gold Medalist, Health Advocate & Cancer Surv...

Diana Jordan

Veteran Stand-up Comedienne & Breast Cancer Survivor...
More like Jana