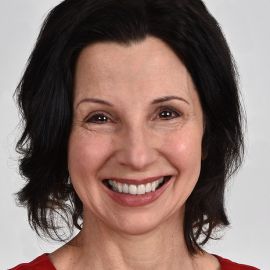 Jane Ransom is an international coach, speaker, and trainer who helps clients to achieve the change they want, using her science-based model of Self-Intelligence. Our brains are designed for change--scientists call this neuroplasticity. Yet resistance, too, is natural. Therefore, Ransom employes science to empower clients to realize their true potential in a fast-changing world. She helps individuals transform their lives, and works with organizations to improve leadership and strengthen employee engagement.
Videos
---
Speech Topics
---
Don't Tell Them You're a Leader: Master the Art (and the Brain Science) of Influence to Lead with Intention in a Changing World
The leadership landscape has radically changed in the 21st century. Outdated reliance on assigned authority just doesn't cut it. Successful leaders build influential connection at every level. But how do you achieve that, without sacrificing time, focus, or control? Science provides sound strategies along with good news about how brain plasticity can help you to lead more effectively.
Stop Herding Cats: How to Use Self-Intelligence to Turn Under-Enthused Employees into Engaged Achievers
In today's constantly evolving and ultra-competitive marketplace, you need your people to be totally on board--loyal, committed, and energized to reach your company's goals. You need full employee engagement to carry your organization through stretched of sustained focus and to ride the ups and downs of fast-paced change. The Self-Intelligence model brings you easy-to-learn solutions from cutting-edge science to guarantee employee buy-in.
Get Our of Your Way!: The Surprising Science on How to Build Willpower, Boost Energy, and Break Through Gridlock
Does your highest potential seem just out of reach? New research offers proven tools to help you to conquer inner resistance, discover hidden abilities and exceed old expectations. It's time to bust old myths about the human brain. Let's unlock your true potential.