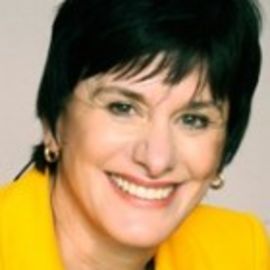 Janelle M. Barlow
Dr. Janelle M. Barlow embodies the idea of a renaissance individual.
Dr. Janelle M. Barlow embodies the idea of a renaissance individual. She is an entrepreneur and author, plays classical piano, and is an award-winning photographer.
She is President of TMI US partner with the multinational training and consulting organization Time Manager International. Her Ph.D. was earned at the University of California at Berkeley where she studied both political science and education. She has two master's degrees, one in international relations and another in psychology. She is a licensed Marriage and Family Therapist.
Prior to her joining TMI, she was the founder of an educational corporation that produced major personal development rallies for thousands of people. While in her twenties, she lived in Taiwan for three years where she learned to speak Mandarin Chinese. During that period, she developed a particularly keen sense of diverse ideas and approaches to management. She also studied Russian and Vietnamese during her academic studies.
As a speaker, she draws upon her broad educational background and practical management experience. Over 100,000 people from all continents have participated in and been charmed by Janelle's training programs and speeches.
As an author, she co-wrote two bestselling business books, A Complaint Is a Gift, and Emotional Value. Both were nominated for the Benjamin Franklin Business Book award. A Complaint Is a Gift is currently available in 14foreign languages and an animated videotape on the same subject has been produced by E.T.C. She sits on the boards of publications and writes articles on a monthly basis for international and national publications. Her most recent book is Smart Videoconferencing: New Habits for Virtual Meetings.
Janelle's training program, Performing Under Pressure, based on another of her popular books, The Stress Manager, is offered around the world. Her management training program called Unbind Your Mind: The Freedom to be Creative, teaches business people how to be more original and creative. It includes 365 skill building exercises, Mind Flexors.
Janelle's client base includes Maximus, Satmetrix, the Isle of Capri Casinos, Hewlett-Packard, Chevron, Amoco, Exxon, Mandarin Oriental Hotel Group, Shangri-La Hotels, Unisys, Intergraph, Genentech, Avon Cosmetics, Paramount's Great America, Panalpina, Dragon Aire, Kaiser Permanente Hospitals, Grand Wailea Hotel, Network Equipment Technologies, the World Bank, Philips, Southwestern Bell, Morgan Stanley, and DHL, among others. Janelle is uniquely skilled at working with multi-cultural audiences. She speaks extensively throughout Asia, Europe, and Latin America.
Twice awarded the prestigious "International Trainer of the Year" award by Time Manager International, Dr. Barlow works in such exotic locations as Poland, Peru, Portugal, Puerto Rico, and Papua New Guinea. She earned the designation of Certified Speaking Professional offered by the National Speaker's Association, on whose national board Janelle is an elected member.
After suffering from heart disease as a child and ulcers in her twenties, Janelle became committed to stress management, health, and fitness. She swims two miles every day, including a solid half mile of butterflies! She has run several marathons and hikes with her husband, Jeffrey Mishlove.
Dr. Barlow is a professional, in every sense of the word, and her vast experience and talent virtually guarantees that her audiences will have a memorable (most of them would say "life changing") experience.