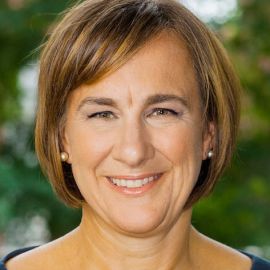 Janet Foutty is the chairman and chief executive officer of Deloitte Consulting LLP. She leads a $9B business comprised of more than 45,000 professionals whose mission is to help Fortune 500 companies and government agencies translate today's complex issues into opportunity.
Based in Chicago, Janet previously led Deloitte's federal practice that is dedicated to improving the efficacy and efficiency of U.S. government agencies. Preceding that role, she led Deloitte Consulting's technology practice, which notably launched several businesses including Deloitte Digital.
Janet is a frequent author and popular public speaker and she regularly communicates with executive-level audiences about the changing business landscape, C-suite confidence, the multigenerational workforce, and leadership strategy. She is a passionate advocate for women in technology and government; veterans' issues; and the need for science, technology, engineering, and mathematics (STEM) education. Janet is an outspoken advocate for inclusion in the workplace and founded Women in Technology groups in India and the United States.
Janet holds a Bachelor of Science from Indiana University, and a Masters of Business Administration in finance from the Kelley School of Business at Indiana University. She currently serves on the board of Bright Pink, a nonprofit dedicated to women's health, and on the Dean's Council of the Kelley School of Business, Indiana University.