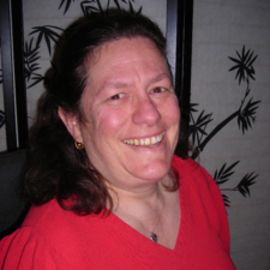 Janice M. Sellers is a freelance researcher and lecturer, specializing in forensic, Jewish, and newspaper genealogical research and topics. She has almost 40 years of experience in research. She is very active in volunteer work in the genealogical community, serving on the boards of three societies and as editor of three journals. She has also worked with the Ancestral Project of Alameda County, California, which shares genealogy with at-risk youth. She gives presentations at local, regional, state, national, and international events and conferences. You can reach Janice at [email protected] or visit her Web site at http://www.ancestraldiscoveries.com/.
Related Speakers View all
---
Diane L Richard

Introducing Genealogists to Often Under-Utilized Int...

Michael W. Twitty

Culinary Historian & Author

Susie Fishbein

Cook and Author of the "Kosher by Design"

Elise Friedman

Genealogy Speaker, Specialty in Jewish Genealogy, Ge...

Sharon Brous

Senior & Founding Rabbi of "Israel: Knowledge, Advoc...

Rabbi Jason Miller

Popular Influential Speaker, Blogger and Writer on T...

Steve Lovelace

Writer, Graphic Artist and Photographer.

Susan Petersen

Writer, speaker, genealogist specializing in sharing...

Susan LeBlanc

Genealogy research lectures; writer, editor.

Lisa Louise Cooke

Producer and host of the Genealogy Gems Podcast www....

Ruby Coleman

Motivating genealogists to learn and achieve researc...

Tami Glatz

Tami Glatz is a lecturer, author and researcher, spe...

Loren Galler Rabinowitz

Advocate for Holocaust Remembrance & Awareness

Harry Markopolos

The Bernie Madoff Whistleblower

Daniel Altman

Sports Analytics & Strategy Expert

Daniel Horowitz

Experienced genealogist, researcher and lecturer. Ho...

Sheryl WuDunn

Pulitzer Prize-Winning Journalist; Co-author of Half...

Thomas MacEntee

Genealogy ninja

Tami Osmer Glatz

Optimizing genealogical research online, using indus...

Lisa Alzo

Lisa A. Alzo is a freelance writer, instructor and l...
More like Janice