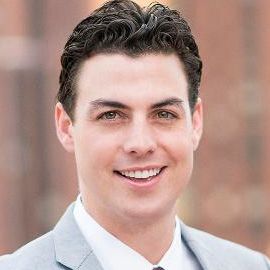 During his final year studying health care policy at Johns Hopkins MBA Health Care Management program, Jarrett Bauer came across interesting information that had the potential to significantly impact hospitals financially and patients personally. As of October 1, 2012 Medicare has been severely penalizing hospitals that readmitted patients within thirty days after discharge for a variety of reasons, with heart failure the number one cause. As a firm believer in the importance of high quality care for both outpatients and inpatients, Jarrett mobilized doctors, nurses, developers, and engineers, researched effective methods to keep patients healthy, and formed Health Recovery Solutions.
Health Recovery Solutions is committed to addressing the problem in the US currently- that of the 1.1 million heart failure patients discharged annually, 24.8 percent are readmitted within 30 days. Health Recovery Solutions is enabling its client hospitals to avoid substantial penalties that will be levied on the majority of hospitals with the highest readmission rates. Of equal importance are the hardships and financial losses that are avoided by patients and their families when readmission takes place. In addition, patients and families welcome the platform as they are treated as partners in their loved ones care and are able to remain informed and proactive following hospital discharge.
After receiving a Bachelor of Arts in Business Administration in Finance from Villanova University, he began his career as a health care consultant for McBee Associates. There he primarily worked on cash flow acceleration, revenue recovery and managing hospitals multi-million dollar accounts receivable. Jarrett has also worked for the Ministry of Health in Rwanda, evaluating the cost effectiveness of diagnostic tests.