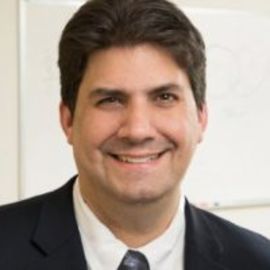 Jason C. Goldwater is currently a Senior Director at CedarBridge Group, LLC, where he works with States on the strategic planning and operations of their health information systems, particularly in the areas of telehealth and quality measurement.
Previously, Mr. Goldwater was a Senior Director at the National Quality Forum, where he oversaw activities related to the evaluation of electronic clinical quality measures (eCQMs) as well as projects focused on the use of electronic health to improve the quality, safety and efficiency of health care. Mr. Goldwater has been in the field of health information technology (health IT) for 22 years and has led several projects on the utilization of health IT for improved health care delivery. Prior to working at the NQF, Mr. Goldwater was a Senior Vice President for Clinovations Government Solutions, where he led projects in developing a health IT strategic plan for DC Government, and governance and business models for a public health data platform for the Association of State and Territorial Health Officials (ASTHO).
Mr. Goldwater has also served as the Principal Investigator for many projects, including an evaluation of the Strategic Health Advanced Research Projects (SHARP) program and a Study and Report on the Use of Open-Source Health information Technologies for Safety-Net Populations. Mr. Goldwater also spent a decade with the Federal Government, design software applications to assess the quality of care for older adults in nursing homes and hospitals; examining how State Medicaid data could be used for public health; and how to incorporate public health initiatives, such as immunizations, into State Medicaid programs. Mr. Goldwater has both Bachelor's and Master's degrees from Emerson College and a Master's of Public Administration degree from Suffolk University.