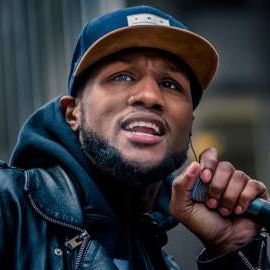 Jason L. Walker is a nationally recognized activist, community organizer, and movement builder working within the intersections of black and queer liberation. He is one of the founding members of PrEP4All and is currently the HIV/AIDS Campaign Coordinator at VOCAL New York where he is building political power among low income New Yorkers living with HIV and LGBTQ youth to combat homelessness, mass incarceration, health inequity, and poverty.
Jason's devotion to black and queer liberation organizing began as a student at the University of Louisville where he served as President of the of the NAACP and Co-founder of BlkOut – the first LGBTQ recognized student organization for People of Color in the state of Kentucky. In 2012, following the murder of Trayvon Martin, Jason was the lead organizer in a citywide solidarity rally, which lead to the creation of #Louisville4Trayvon, now the Louisville Chapter of Black Lives Matter.
His success in advancing an array of social justice issues has earned him recognitions from POZ Magazine, the National Black Justice Coalition, People for the American Way Foundation, as well as City & State New York list of LGBT Leaders on the Rise. His work and advocacy has been featured on Capital Tonight, MSNBC's All in with Chris Hayes, and NY1's Inside City Hall.