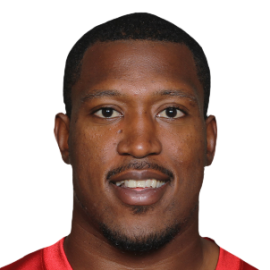 Jason Snelling is a former NFL running back for the Atlanta Falcons, having played for them from 2007 to 2014.
Snelling played football in college for the University of Virginia Cavaliers, during which time he was diagnosed with epilepsy. Due to the disorder, which is characterized by recurring seizures, Snelling was forced to take a medical redshirt his sophomore season. Even after returning to the team, Snelling sometimes had to miss practices or games due to his condition.
He was drafted by the Falcons in the seventh round of the 2007 NFL Draft (244 overall). He made his National Football League debut against the Tampa Bay Buccaneers and scored his first professional touchdown against the Arizona Cardinals. He started his first game on November 22, 2009, against the New York Giants, rushing for 76 yards and 2 touchdowns on 25 carries, while also catching 3 passes for 13 yards. On January 3, 2010, he rushed 25 times for a career-high 147 yards and added three receptions for 21 yards in a victory against the Tampa Bay Buccaneers, helping the Falcons to the first back-to-back winning seasons in the franchise's 44-year history. Snelling was re-signed by the Falcons on April 15, 2010. He finished the 2009 season with 613 yards on 142 carries with 4 rushing touchdowns. He also caught 30 passes for 259 yards and 1 touchdown.
On March 4, 2014, Snelling announced his retirement from the National Football League.
Today, Snelling speaks about his experiences as an athlete with epilepsy and hopes to educate people and dispel myths about the condition.
"I hope that by sharing my story, I will encourage more people to talk about epilepsy and those with the condition to take a more active role with their doctors to better manage their care," Snelling said. "I'm excited about working with organizations like the Epilepsy Foundation because they provide support and information to help people who have seizures participate in all life experiences."
Videos
---