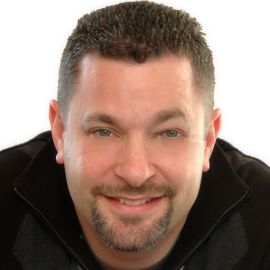 Jay's passion for marketing is evident the minute he starts to speak. He knows marketing, knows how to make it work for small businesses, and knows how to keep his audience engaged and entertained while he teaches them the valuable principles hes learned over his twenty years in the industry.
Jay Handler delivers top-quality keynotes, seminars & workshops on a wide variety of Marketing & Advertising/Social Media/Sales topics. His ability to identify marketing challenges, desire to constantly innovate and ability to effectively communicate throughout the consulting and teaching process place his services a notch above the rest.
Jay is an Advertising and Marketing professional with broad experience in all aspects of media sales, copywriting, campaign development, marketing consultation and strategic planning. He has direct experience with many industries, including automotive, real estate and financial.
Over the past 2 years, Jay has delivered Keynotes & workshops for organizations around the country like:
SCACE, South Carolina Association of Colleges & Employers
CACCE, Carolinas (North & South) Association of Chamber of Commerce Executives
Digital Marketing Summit with the American Marketing Association of Pittsburgh
...and has been involved in seminars and workshops worldwide like:
Tweet To Be Heard 2 in Puerto Vallarta
Videos
---
Related Speakers View all
---
Candace Reese

The CEO Pundit: Empowerment Speaker, Inspirational C...

Michelle Courtney Berry

NLP Master Coach & Practitioner for Health and Welln...

Tim Seitz

The World's Happiest Hypnotist

Lisa Van Allen

Executive Coach and Spiritual Director to Mission-Dr...

David Nour

Social Networking Strategist

Roberto Alas

Reaching and identifying the potential in every sing...

Alan Berg

A leader in the field of marketing to brides for loc...

Josh Linkner

Five-Time Tech entrepreneur, Hyper-Growth CEO, New Y...

Pam Moore

CEO & Founder Marketing Nutz, Social Business Strate...

Charlie Alejandro

Motivational Speaker, Writer, Actress & Radio Talk S...

Marty Stratton

Entrepreneur Spirited Speaker; Driven for Your Success!

Gillian Muessig

Thought Leader in Global Entrepreneurship

Tim Rooney

Helping Businesses Grow Profitably and Maintain a Wi...

Matthew Halloran

One of the Top Financial Services Coaches in the Nation

Micah Solomon

Customer Service & Experience Consultant

Jean Bailey Robor

Jean Bailey Robor, award-winning author and inspirat...

Jim Carroll

One of the World's Leading Global Futurists, Trends ...

Ron Broussard

Author, Founder & CEO of STRETCH YOURSELF

Nicholas de Wolff

Digital Media & Brand Strategy; Economic & Social Tr...

Mark J. Ryan

Mark J. Ryan is an expert in NLP, hypnosis, & helpin...
More like Jay