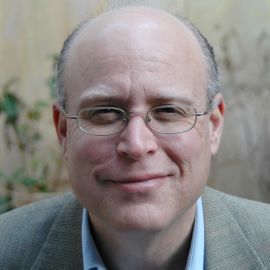 Jay Nordlinger
American Journalist, Senior Editor of National Review
Jay Nordlinger is a journalist. He is a senior editor of National Review, and a book fellow of the National Review Institute. He is also a music critic for The New Criterion and The Conservative. He writes about a variety of subjects, including politics, foreign affairs, and the arts. Nordlinger assisted the speechwriting team of George W. Bush in the last six weeks of the 2000 presidential election.
Nordlinger has published three books: Here, There & Everywhere: Collected Writings of Jay Nordlinger, comprising some 100 pieces on various subjects, They Say: A History of the Nobel Peace Prize, the Most Famous and Controversial Prize in the World, and Children of Monsters: An Inquiry into the Sons and Daughters of Dictators.
Since 2002, he has hosted a series of public interviews at the Salzburg Festival. For the National Review website, he writes a column called "Impromptus." With Mona Charen, he hosts the Need to Know podcast, and he also hosts a podcast called Q&A. In 2011, he filmed The Human Parade, with Jay Nordlinger, a TV series bringing hour-long interviews with various personalities.
News
---
Lincoln, Daniel, and More - National Review
In Impromptus today, I bring up a slew of issues and personalities — including Sam Donaldson, Joe Biden, Pete Buttigieg, Steph Curry, Jessye Norman, Andre Drummond, Frederick Koch, and Clayton Williams. See what catches your fancy.
Our Two Parties Now - National Review
My Impromptus today is mainly about the Republican party, with some Democrats thrown in. I lead with Kelly Loeffler — about whom Trump forces had great concern. She is the new senator from Georgia, appointed by Governor Brian Kemp.
Related Speakers View all
---
Katie Pavlich

Conservative Commentator, Author & Journalist

George Barna

Best-Selling Author & Founder of The Barna Research ...

Rich Galen

Political Columnist, Republican Strategist & Former ...

Todd Purdum

Senior writer at POLITICO and a contributing editor ...

Susan Goldberg

Editorial Director of National Geographic Partners &...

Wava Carpenter

Editor-in-chief and content director of the newly la...

Karen Thompson Walker

Author, The Age of Miracles

Dan Flynn

Author, Columnist, & Senior Editor of "The American ...

Nonie Darwish

Egyptian-American Human Rights Activist, Author & Fo...

Michelle Malkin

Award-Winning Conservative Columnist & Best-Selling ...

Ray Kurzweil

Chairman of Kurzweil Technologies; Inventor; Futurist

Oyinkan Braithwaite

Award-Winning Author, Writer & Feminist

Trey Gowdy

Attorney, Politician & Former Federal Prosecutor

Todd Starnes

Host of "Starnes Country" on Fox Nation & the "Todd ...

Amy Rose Spiegel

Writer & Editor

Les Hinton

Former CEO of Dow Jones & Company, Publisher of Wall...

Robin Givhan

Fashion Editor for The Washington Post; Pulitzer Pri...

Lawrence B. Jones III

Conservative Commentator and Editor-in-Chief, Campus...

Morgan Jerkins​

Contributing Editor at Catapult & Author of "This Wi...

Michele Hickford
More like Jay