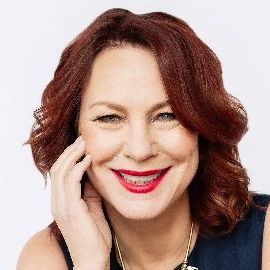 Abandoned at 15, Jean Briese became a lost child on the street. Since then she has become an award-winning sales leader for a Fortune 10 technology firm, founded a non-profit organization that supports law enforcement families, is a female entrepreneur, is President Elect for the National Association of Women Business Owners Phoenix. Jean is known for electric, engaging and executable presentations that will change lives and help individuals and teams achieve breakthrough results.
Videos
---
Speech Topics
---
5 SuperPowers To Be Extraordinary
Core Focus: Employee Empowerment, Engagement, Embracing Change, Achieving Breakthrough Results
Summary: Ready to achieve breakthrough results? Ready to lead your team to do the impossible? It starts with embracing these 5 superpowers. We will learn the 5 superpowers and how to engage them for achieving breakthrough results, personally and professionally.
From Tired and Stressed to Inspired and Blessed
Core Focus: Time Management Skills/Work Life Balance Summary: Practical tools for more: More Impact. More Money. More Freedom. Get ready for life changing tools that will enable more productivity and less "busy-ness" so you have time to do all the things.
5 Power Pillars of High-Performing Cultures
Core Focus: Leadership, Culture, Employee Engagement, Achieving Breakthrough Results
Summary: Ready to level up your leadership skills? Corporate Culture influences productivity, creativity, profitability, firm value, and growth rates. According to a recent Forbes study, 90% of executives say culture is important and yet only 15% say their culture is where it needs to be. Learn the secrets the masters use to engage the 5 pillars shared by all high performing teams
Related Speakers View all
---
Kirsty Spraggon

‎Talk show host. Speaker. Life absorber. People love...

Tom Love

Award-Winning Sales & Success Coach, CEO, Mentor, Sp...

Doug Davidoff

Founder & CEO, Imagine Business Development

Steve Johnson

President at The Next Level Sales Consulting

Richard Montañez

Vice President of Multicultural Sales & Community Ac...

Mark C. Zweig

Entrepreneur, Writer & Founder of Zweig Group & Mark...

Mat Koenig

Best Selling Author, Entreprenuer & Business Strategist

Lewis Jaffe

Entrepreneur, Former High-Tech CEO & Award Winning P...

Patty Azzarello

Author, Speaker, Business Advisor. Useful, Practical...

Ana Pinczuk

SVP and General Manager, HPE Pointnext, Hewlett Pack...

Lisa Copeland

Award-Winning Sales Strategist, Best-Selling Author

Jim Lentz

CEO & Senior Managing Officer of Toyota Motor Corpor...

Matthew Dixon

Chief Product & Research Officer at Tethr; Author; A...

Darian Shirazi

Partner at Gradient Ventures; Founder & Former CEO o...

Dr. Traci Lynn

Entrepreneur, Founder of Traci Lynn Fashion Jewelry

Troy Hazard

Troy Hazard is the recent Global President of the el...

Patrick Bet-David

Startup Entrepreneur & Author

William "Skip" Miller

President of M3 Learning; Author of Bestselling Book...

Phil M. Jones

Best-Selling Author & Award-Winning Speaker

Tony Morris

International Sales Expert
More like Jean