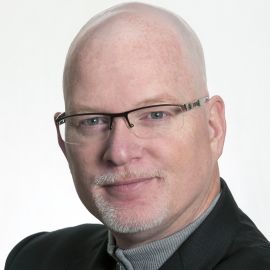 Jean (JJ) Brun
An Interpersonal Skills Expert and the first Canadian Intelligence Operator
Jean Jacques Brun or JJ, as he is also known internationally, is both a Basic Practitioner of Neuro-Linguistic Programming and a Certified Human Behaviour Consultant Specialist. He is a Professional Speaker, Master Educator and an Author dedicated to positively impacting on how people relate and communicate.
JJ's remarkable talent and highly developed skills within the field of Human Behaviour made him a Subject Matter Expert, who has greatly contributed to the development of the Canadian Forces Human Intelligence (HUMINT) effort, and has earned him the respect of his peers within the intelligence community both in Canada and abroad.
JJ has spoken and impacted thousands of people over three continents. Learning to recognize and adapt to the communication and leadership styles of others is the key to being a more effective communicator and leader. Anyone looking to better understand themselves and other people will find what they need with JJ.
---
Jean-Jacques Brun, ou JJ, comme il est aussi connu internationalement, est a la fois practicien en programmation neurolinguistique et consultant specialiste agree en comportement humain. Il est conferencier professionel, educateur principal et auteur, et s'efforce d'avoir une influence positive sur la fa?on dont les gens etablissent des liens et communiquent entre eux.
Le talent remarquable et les competences ultra perfectionnees de JJ dans le domaine du comportement humain en ont fait un expert en la matiere. Il a ainsi grandement contribue au developpement de l'intiative du reseignement humain (HUMINT) des Forces canadiennes et s'est merite le respect de ses pairs dans le milieu du renseignement au Canada ainsi qu'a l'etranger.
JJ a parle a des milliers de gens sur trois continents et a eu une influence dans leur vie. Apprendre a reconnaitre les styles de communication et de leadership des autres et apprendre a s'y adapter constituent la cle pour devenir un communicateur et leader plus efficace. Quiconque cherche a mieux se comprendre et a mieux comprendre les autres trouvera les outils necessaires en ecoutant JJ.
---
This is who I am...
JJ's background experiences, as an Interpersonal Skills Expert (retired spy), is probably significantly different than yours. Cultivating sources in a hostile environment...creating relationships, trust and establishing rapport in order to discern their intentions and influence their behaviour...was once a daily activity.
This is what I do...
The same insight and skill-set used by JJ to survive can now be used by you to thrive in your business. JJ assist's organizations in Connecting with Insight - the key to ensuring the success of the mission...establishing and maintaining rapport...the highest state of relate-ability between two people.
This is why you need me...
Empowering Human Performance for greater results is the bottom line when working with JJ. Connecting by design, not by chance. Failure to do so is just not an option!
Speech Topics
---
For Municipal Officials
He speaks to the challenges for elected officials and municipal staff to get other councilors and staff to buy-in and to support their ideas and proposals. His keynotes resonate with municipal politicians and staff who want to get things done in their communities.
Close More Deals, Faster
"If I had only known that, I could have made this sale weeks ago," or "if I had only known that I would not have …." We hear statements like this from real estate sales people all the time, usually because they often get incorrect information or incomplete information from prospects. Can you imagine the difference it would make to your listings and closings if you knew how to get the full story right away and knew how to find what was really important to each of your prospects? You would close more deals, more often, wouldn't you?
Getting Buy-In for Leaders
We have all had great ideas shot down, perfectly good projects fail, or strategies that produced underwhelming results. When examined carefully, these results are usually related to lack of commitment or buy-in by the participants. Poor planning and lack of resources are often blamed but, the reality is, truly committed people usually overcome even those deficiencies.
JJ Brun works with leaders to show them how to read people, elicit information and present ideas and plans to get maximum buy-in. His thought-provoking keynote speeches truly open the minds of his audiences to new ways to communicate and get others to be committed to results
Related Speakers View all
---
Matt Weinstein

Innovative Teambuilding Expert

Wayne Nance

Conducting business.

Sheldon Yellen

CEO, BELFOR

Michael Pantalon, Ph.D.

Clinical Psychologist and Expert on Influence

David Clutterbuck

World authority on coaching, mentoring and leader de...

Tim Rooney

Helping Businesses Grow Profitably and Maintain a Wi...

Robert Carrow

Communication, Public Speaking & Persuasive Presenta...

Dave Logan, PhD

Author of New York Times #1 Bestseller "Tribal Leade...

Shawn Achor

Harvard Professor, Researcher & Positive Psychology ...

John Baldoni

Leadership Consultant, Coach, & Author

Tommy Spaulding

Former President & CEO of Up with People, World-Reno...

Jeff Tobe

Customer Experience Expert

Brian Parsley

Sales, Customer Loyalty & Employee Retention Expert

Garrison Wynn

Comedian & Motivational Business Expert

Mr. Peter Paul Leutscher

Organisations have to change before they can move in...

Mark DeVolder

Change Management & Employee Engagement Expert

Joe Healey

CEO of Faster Asset Solutions, Inc.; Author; Consult...

The Carrot Guys

Sure, they have real names; but they are best known ...

Afterburner

US Fighter Pilots & Team-Building Experts

Benjamin Zander

Conductor of the Boston Philharmonic Orchestra; Cele...
More like Jean