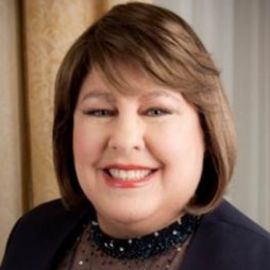 Jeanne Harris
Executive Research Fellow and a Senior Executive, Accenture's Institute for High Performance
Jeanne Harris is Executive Research Fellow and a Senior Executive at the Accenture Institute for High Performance. She leads the Institutes global research agenda in the areas of information, technology, analytics and talent. In 2009, Jeanne received Consulting Magazines Women Leaders in Consulting award for Lifetime Achievement.
A prolific writer, Jeannes forthcoming book (with co-authors Tom Davenport and Bob Morison) will be published by Harvard Business School Press in early 2010. Analytics at Work: Smarter Decisions, Better Results will illustrate how organizations can create an analytical capability that enables them to routinely make better decisions in every aspect of their business. She is the also co-author, with Tom Davenport, of Competing on Analytics: The New Science of Winning (Harvard Business School Press, 2007), which explains how high performance businesses are building competitive strategies around data-driven insights that are generating impressive business results. CIO Insight magazine included the best-selling Competing on Analytics (translated into 13 languages) on their list of the most provocative, engaging business books of all-time.
Jeanne has consulted to a wide variety of organizations industries worldwide. She has led Accentures business intelligence, analytics, performance management, knowledge management, and data warehousing consulting practices. Jeanne has worked extensively with clients seeking to improve their managerial information, decision-making, analytical and knowledge management capabilities.
A compelling and effective speaker, Jeanne Harris is adept at addressing a myriad of topics, while backing up her comments with compelling data and industry stories. Jeannes current research topics include the business implications of cloud computing, predicting consumer preferences, building analytic capabilities, analytical talent management and workforce analytics. Other recent research topics include the link between IT and business value, automated decision-making, IT implications of managing intangible assets, enterprise systems/ERP, information worker productivity, improving managerial performance, knowledge management, business intelligence, customer relationship management, customer-centric strategies, and mobile personalization solutions.
Speech Topics
---
Managing Knowledge & Attention