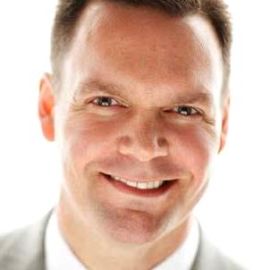 In a fiercely competitive world, do you really know what it takes to come out on top? Jeff Brown does. As one of today's leading performance psychologists, Jeff Brown is driving home new breakthroughs in the science of leadership and performance, with the understanding that building yourself and your team into a winning force amid fierce competition is one of the toughest challenges leaders face today.
His best-selling books explore his ground-breaking collaborative research and clinical work, and include The Winner's Brain: Eight Strategies Great Minds Use to Achieve Success; The Competitive Edge: How to Win Every Time You Compete; and his newest, the Harvard University addition to the Chicken Soup for the Soul series, Say Goodbye to Stress.
Dr. Jeff Brown is the assistant clinical professor in the Department of Psychiatry at Harvard Medical School. For several years he has also been the psychologist for the Boston Marathon and is on Runner's World magazine's scientific advisory board. Dr. Brown's psychology expertise has been cited by The New York Times, ESPN, The Wall Street Journal, The Boston Globe, Woman's Day magazine, FOX News, Family Circle, Boston Magazine, and ABC.com.
Jeff Brown's programs combine the latest scientific research with vivid stories from some of the world's most admired winners. He delivers his message with easy-to-digest layman's terms and characteristic wit, promising to impact your audience in a profound and meaningful way.
Videos
---
Speech Topics
---
The Competitive Edge: How to Win Every Time You Compete
At work, in sports, and in everyday life, you're constantly surrounded by the pressures of competition. In "The Competitive Edge," celebrated sport psychologist Dr. Jeffrey Brown offers principles you can use to guide yourself to victory. He explains how to become a legitimate winner every time you compete--regardless of whether you come out on top. In this presentation
The Winner's Brain: The New Science of Success
Yes, the key to success really is all in your head. Every time you think a thought, feel an emotion, or execute a behavior, your brain changes. The good news is you can take charge of this process. In this thought-provoking presentation, Jeff Brown explores the surprising science behind motivation, focus, and extraordinary achievement, including the eight crucial "Win Factors" that are key to cultivating your drive to win. He highlights intriguing stories of winners from all walks of life, revealing how you really can think your way to the top. "The Winner's Brain" is essential for anyone ready to unlock his or her brain's hidden potential to achieve his or her ultimate life goal.
Say Goodbye to Stress
Everyone feels stressed out at some point in life. Many have trouble getting their stress under control and want help. This inspiring speech, which combines inspirational Chicken Soup for the Soul stories with accessible, leading-edge medical advice from Harvard psychologist Dr. Jeffrey Brown, will encourage, support, and help people looking to turn stress on its head.