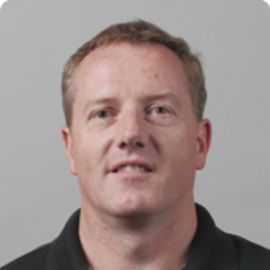 Jeff Conley
Jeff Conley prepares people for a new way of working.
Jeff Conley prepares people for a new way of working. Jeff Conley simplifies the most complex issues and creates a new willingness to think differently among team members and co workers. Part Tom Peters, part Jonathan Winters, Jeff Conley has a authentic style that business people respond to. Armed with a turbo charged sense of humor and a unique perspective, he changes the way people think by skillfully crafting and memorably delivering each experience with relevance and fun. His closing keynote speeches are the best way to wrap up your next conference or convention.
As a consultant, Jeff Conley is an architect of high performing work environments. As a keynote speaker, he helps people sustain the spirit behind their success. Jeff Conley is a master at equipping today's business professionials with relevant tools for winning at work and at home.
A noted author, Mr. Jeff Conley has written Habits of the Heart, Changeless Leadership for Changing Times, Developing the Difference Maker in You and has co authored the best selling Profiles of Success. Mr. Jeff Conley is also the co developer of a subscription based, web delivered tool for navigating, organizing and balancing the many demands of busy people.
Jeff Conley also has the day to day operational responsibilities of his own company, a management consulting firm specializing in "Leading Culture Change" by providing tools and blueprints for keeping people passionately engaged in changing times.
Prior to founding his consulting practice in 1994, Jeff Conley was a featured speaker on Zig Ziglar's staff and has served as the Vice President of Business Development for Perspective Portals, a privately held Internet provider of self service HR solutions.
Active in the Dallas / Fort Worth area, Jeff Conley was the vice chairman of the Dallas Coalition of Character and Values, a community wide non profit organization promoting character education in schools and ethical decision making in the workplace.
Jeff Conleyis a graduate of the world renowned Josephson Institute of Ethics in Marina Del Rey, California.
Related Speakers View all
---
Bob Chapman

CEO of Barry-Wehmiller & Bestselling Author of "Ever...

Jeff Boss

Former Navy SEAL and Author of "Navigating Chaos"

Leif Babin

Retired Navy SEAL & Purple Heart Recipient; NYT Be...

Jocko Willink

Retired Navy SEAL Officer & Author of "Extreme Owner...

Brian Fielkow

Business Leader, Author, Speaker and Consultant

Col. Parker Schenecker

Leadership & Ethics Speaker for "Because I Said I Wo...

Paul Martin

Former Prime Minister of Canada

Sandy Kennedy

CEO of the Saltire Foundation

Mark Owen

Former Navy SEAL & Author of "No Easy Day: The First...

Jared Kushner

Businessman, Investor, CEO of Kushner Companies, Hus...

Tim Stevens

Team Leader, Vanderbloemen Search Group

Mark Miller

Vice President of Training & Development at Chick-fi...

Chase Carey

Chief Executive Officer and Executive Chairman of th...

Dike Drummond

Physician Coach & CEO of TheHappyMD.com

J. Paul Raines

Chief Executive Officer of GameStop

Bill de Blasio

109th & Current Mayor of New York City; Former 2020 ...

Jay Papasan

Best-Selling Author, Vice President & Executive Edit...

Jonah Sachs

CEO and Co-Founder of Free Range, Author of Winning ...

Doug Lemov

Managing Director of Uncommon Schools; Author of "Te...

Jez Humble

Founder & Former CTO of DevOps Research & Assesment,...
More like Jeff