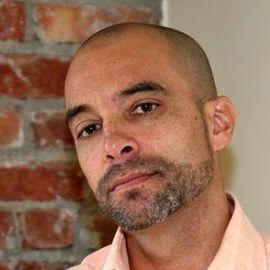 Jeff Duncan-Andrade
Founder at Roses in Concrete Community School & Associate Professor at San Francisco State University
Jeff Duncan-Andrade, Ph.D., is Associate Professor of Raza Studies and Race and Resistance Studies at San Francisco State University. He is also a founder of the Roses in Concrete Community School, a community responsive lab school in East Oakland (www.rosesinconcrete.org) and the Community Responsive Education Group (www.communityresponsive.org). As a classroom teacher and school leader in East Oakland for the past 27 years, his pedagogy has been widely studied and acclaimed for producing uncommon levels of social and academic success for students. Duncan-Andrade lectures around the world and has authored numerous journal articles and book chapters on effective practices in schools. He has written two books and he is currently completing his third book with Harvard Press. In 2015, Duncan-Andrade was tapped to be a Commissioner on the National Commission on Teaching & America's Future (NCTAF) and in 2016 was part of the great educators invited to the White House on National Teacher Appreciation Day by President Obama. He is also the 2019 Laureate for the prestigious Brock International Prize in Education. Duncan-Andrade has also been ranked as one of the nation's most influential scholars by EdWeek's Public Influence Rankings.
Duncan-Andrade's transformational work on the elements of effective teaching in schools is recognized throughout the U.S. and as far abroad as New Zealand. His research interests and publications span the areas of curriculum change, teacher development and retention, critical pedagogy, and cultural and Ethnic Studies. He works closely with teachers, school site leaders, union leaders and school district officials to help them develop classroom practices and school cultures that foster self-confidence, esteem, and academic success among all students. Duncan-Andrade holds a Ph.D. in Social and Cultural Studies in Education and a Bachelor of Arts degree in Literature, both from the University of California – Berkeley.
Videos
---
Speech Topics
---
Equality or Equity: Which One Will We Feed?
There is very little research and writing done by urban educators to document effective practices in urban schools. Duncan-Andrade has taught and researched effective teaching practices in schools around the world for over 23 years to provide insights to educators and school leaders into effective systems change, program building, and daily educational practices. This discussion equips leaders and educators to leverage research-based critiques of up-by-your-bootstraps theories of individualized success being pedaled to schools. In their place, it offers concrete, time-honored, research based strategies that foreground relationships, relevance, and responsibility as essential ingredients to fundamentally altering the business-as-usual approach that continues to fail so many of our young people. Through the voices of young people and educators, this talk reissues license for community responsive practices that transform engagement and educational outcomes for all children, relieving undeserved suffering in schools and communities.
Note to Educators: Hope Required When Growing Roses in Concrete
What are the material conditions that affect urban youth before they even step foot in our classrooms? What does it mean to develop educational environments that are relevant and responsive to these conditions? How should these educational spaces define success for students and teachers?
This session focuses on developing educators that are better equipped to create educational environments that understand and respond to the social toxins that emerge from racism and poverty. The session closely examines the types of social toxins that young people face in the broader society and discusses the impact of these conditions on student identities. Inside of this framing, Duncan-Andrade draws from his 20 years as an urban educator to explore the concept of hope, as essential for nurturing urban youth. He first identifies three forms of "false hope"—hokey hope, mythical hope, and hope deferred—pervasive in and peddled by many urban schools. Discussion of these false hopes then gives way to Duncan-Andrade's conception of "critical hope," explained through the description of three necessary elements of educational practice that produce and sustain true hope. Through the voices of young people and their teachers, and the invocation of powerful metaphor and imagery, Duncan-Andrade proclaims critical hope's significance for an education that relieves undeserved suffering in communities.
Unconditional Love for the Hood: Redefining Success in Our Communities (Keynote for Youth and Students)
Why is success defined differently depending on your zip code? What happens to communities that define success for their young people by how far away from the community they can get? How can we redefine success so that our young people understand how important they are to the project of improving the conditions in our communities? This talk focuses on reminding young people how important they are to the pursuit of justice and freedom for all people. Drawing from Tupac Shakur's concept of "unconditional love", this talk challenges the double standard that is frequently used to define success in this country. It challenges poor and working class youth to redefine notions of success that encourage them to "escape" their communities, distancing themselves from the struggles of their communities while simultaneously increasing resources in communities that are already well resourced. Using a range of popular cultural frameworks, the talk presents a new definition of success for young people in our country, one connected to changing the conditions of inequality that regularly crush dreams and squander the potential of this nation to be truly democratic and socially just.
Related Speakers View all
---
Eduardo Briceño

Growth Mindset and Improvement Expert; Co-Founder & ...

Erin Gruwell

Founder & Executive Director of the Freedom Writers ...

LeVar Burton

Literacy Advocate & Actor Known for "Roots," " Star ...

Liz Dozier

Founder & CEO of Youth Equity Platform Chicago Beyon...

Michelle Rhee

Founder of StudentsFirst & Education Reform Advocate...

Dena Simmons

Educator, Director of Education at Yale Center for E...

DeRay Mckesson

Civil Rights Activist & Host of "Pod Save The People"

Linda Darling-Hammond

CEO of the Learning Policy Institute & Founder of th...

Doug Lemov

Managing Director of Uncommon Schools; Author of "Te...

Carol Geary Schneider

Former President of the Association of American Coll...

Shiza Shahid

Entrepreneur, Technologist, Investor, Impact Leader ...

Jason Ma

Preeminent Next-Generation Leaders Mentor; C-Suite A...

Olympia LePoint

Award-Winning Rocket Scientist, Science Entertainer ...

Wes Moore

CEO of Robin Hood Foundation, Best-Selling Author & ...

Coach Ken Carter

Coach, Author, Educator & Inspiration for the Film "...

Marcia Chatelain

Associate Professor of History and African American ...

John H. Bracey, Jr.

Co-Director of the African Diaspora Studies at Amher...

Dr. Sharroky Hollie

Executive Director of The Center for Culturally Res...

Wendy Osefo, PhD

Professor | Media Personality | Political Commentato...

Linda Cliatt-Wayman

High School Principal in North Philadelphia; Educati...
More like Jeff