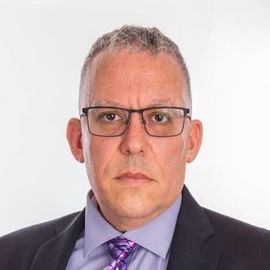 Jeffrey A. Kasky is the President of Families vs. Assault Rifles PAC, Inc. (FAMSVARPAC) and the father of two Marjory Stoneman Douglas students who survived the Valentine's Day massacre on February 14, 2018. His son Cameron Kasky is a founder of the March for Our Lives movement.
In the wake of the shooting, Jeff watched as local youth, led by his son Cameron, banded together in the name of common-sense gun regulations. Jeff started FAMSVARPAC so that he and other Stoneman Douglas parents could do their part and join this important effort. Jeff's commitment as a father drives him to ensure that Americans are safe from assault weapons.
Jeff is a lawyer and Florida Supreme Court certified mediator, as well as a reserve police officer. He also devotes significant time serving as President of The Autism Channel on which he hosts a show, "Spectrum at Law", which examines the intersection of legal issues and autism.
Jeff received his law degree from Nova Southeastern University and his Bachelor of Arts degree in Psychology from the University of Miami. He lives in the South Florida area with his four children, where he has resided for almost 50 years.
Videos
---