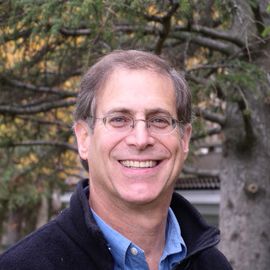 Author of the Teaming Series: Teaming With Microbes: The Organic Gardener's Guide To The Soil Food Web, Teaming With Nutrients, The Organic Gardener's Guide to Optimizing Plant Nutrition and Teaming With Fungi, The Organic Growers Guide to Mycorrhizae and, DIY Autoflowering Cannabis, A New Way To Grow.
Jeff Lowenfels is the most humorous and entertaining lecturer on the cannabis and horticultural circuit. He is a reformed lawyer and author of Timber Press' award winning and best selling books, Teaming With Microbes: The Organic Gardener's Guide to The Soil Food Web, Teaming With Nutrients: The Organic Gardener's Guide to Optimizing Plant Nutrition and completing the trilogy, Teaming With Fungi, The Organic Grower's Guide to Mycorrhizae. These seminal works have been adopted by cannabis growers and become "must-read" bibles
His latest book is DIY Autoflowering Cannabis was published in 2019 by New Society Publishers. It describes a new kind of cannabis perfect in this era of legalization. The Lowenfels predicts it is the next tomato.
Lowenfels also pens the longest running garden column in North America, having never missed a week in over 40 years. The combination of garden writing and law earned him the moniker of "America's Dirtiest Lawyer." The Teaming Trilogy elevates him to "Lord of The Roots."
Jeff is also a highly respected and popular, national, garden writer. He is the former President of the Garden Writers of America, a GWA Fellow and in 2005 was inducted into the GWA Hall of Fame, the highest honor a garden writer can achieve.
Jeff Lowenfels has become a leader in the organic movement as a result of his best selling books. He is often credited as starting Regenerative as well as no-till Agriculture. His talks have converted tens of thousands of gardeners and growers at venues throughout North and South America. It is no wonder why: Teaming with Microbes: The Organic Gardener's Guide to The Soil Food Web was reviewed as "the most important new gardening book in 25 years and maybe even ever." It is now out in a Revised Edition, and has been translated into 11 languages.
Jeff grew up as an indentured servant on his father's hobby farm in Scarsdale, New York. There he was forced to plant, weed, mow and pick fruits, flowers and vegetables on an 8 acre 'gentlemen's farm' replete with acres-wide vegetable gardens, a Versailles-style formal flower garden, a 100 tree fruit orchard and countless landscape shrubs, lawns and decorative beds. He escaped to Harvard College where he majored in Geology and the Harvard.
One day back in the early 70's while attending law school, he was held up and shot. As a result, he ran as far away as he could without a passport and ended up in Anchorage, Alaska. There, he has been able to translate his work-filled childhood into a meaningful and enjoyable hobby and avocation.
Jeff hosted Alaska public television's most popular show, "Alaska Gardens with Jeff Lowenfels." The show was so popular, it ran four times a week and aired even in Barrow, way above the Arctic Circle. He also hosted a popular, weekly, garden radio show until his travel schedule lecturing around the world caught up with him.
Most important, Jeff is the founder of a now national program that started as "Plant a Row for Bean's," the soup kitchen in Anchorage, and is now "Plant A Row for The Hungry." The program is active all 50 states and Canada and has resulted in millions pounds of garden produce being donated to feed the hungry every year.
Jeff is as passionate about "Plant a Row" as he is about organics. He encourages gardeners every where he goes to participate in the program and constantly reminds his fellow garden communicators of the pressing need to solve the hunger problem.
Videos
---
Speech Topics
---
Summary of Jeff's Talk (and book), "Teaming With Microbes: The Organic Gardener's Guide to the Soil Food Web" or "No More Chemicals."
No one ever fertilizes the Redwoods. How did these trees live over 500 years and grow to 380 feet without Miracle-Gro or other chemicals? In an extremely humorous and entertaining presentation, Jeff Lowenfels will tell you and show you how to successfully use the very same natural principles to grow great cannabis. No more chemical fertilizers, pesticides and other nasty chemicals and a lot less work as Jeff shows you how to team with the microbes in your soil! After just one extremely painless and entertaining hour even the 'reluctant grower' will never use chemicals again.
Summary of Jeff's Talk on his second book, "Horton Heard a Who and You Will Too!"
Described as "classic Lowenfels," this talk is a confluence of chemistry, botany and cellular biology with Dr. Seuss. Somehow while explaining how plants eat and what they do with their food, Jeff kidnaps the audience's imagination and delivers them a walloping dose of metaphysics while answering the age old questions of whether to flush and can amendm;ents make cannabis stronger or taste better. Sounds complicated? At least two mothers will approach Jeff and insist he stay over to teach chemistry at their sons' high school the next day. THIS MAKES A KILLER KEYNOTE TALK as well as darn good plenary session or after lunch/dinner presentation.
Summary of Jeff's Talk on his third book, "Mycorrhizal fungi: The next big thing!"
As more and more professionals in all aspects of horticulture are learning about the benefits of mycorrhizal fungi, these symbiotic fungi are becoming readily available to the public as a whole. All gardeners and cannabis growers need to learn about mycorrhizal fungi and how to use them as they make a huge, beneficial difference in so many ways. This talk gives you all you need to know, plus a few laughs.
Summary of Jeff's Talk on compost and the compost food web, "Everything you need to know about compost but were afraid to ask!"
More and more gardeners are turning to compost for use in their gardens. Learn why you should too, the fascinating science involved in making compost, how to make compost the easy way(s), how to make designer composts and how to best use compost to be a better gardener. This includes modern compost tea making! You not only will be highly entertained, but you really will learn how to make compost.
Summary of Jeff's Talk on Plant A Row For The Hungry, "It is time for gardener's to feed the hungry."
Hear the emotional and compelling reason Plant A Row for the Hungry program got its start, how it has grown and how you can participate. Warning: bring Kleenex. You are going to cry, but it has a happy ending! This is a great talk for groups that wish to have a unifying and satisfying project.
Related Speakers View all
---
Douglas Farr

Architect, Urbanist, Author & Advocate for Sustainab...

Julie Daniluk

Nutritionist, Bestselling Author & Media Personality

Eric Zielinski

Public Health Researcher & Aromatherapist

Sy Montgomery

Naturalist, Adventurer & Author of "The Good Good Pi...

Nikki Reed

Actress, Singer-Songwriter & Model; Founder & CEO of...

Sophie Uliano

New York Times Best-Selling Author, Nutritionist, Gr...

Samuel Cord Stier

Director of The Center for Learning with Nature

Carly Stein

Founder of Beekeeper's Naturals

Anthony William

New York Times Bestselling Author of "Medical Medium"

Christine Dimmick

Breast Cancer Survivor, CEO of The Good Home Company...

Amanda Chantal Bacon

Founder & CEO of Moon Juice

Jennifer Ackerman

Award-Winning Author & Writer

Sayer Ji

Founder of Greenmedinfo.com, Author, Speaker & Natur...

David Whyte

Poet, Author, Naturalist & Organizational Thinker

Nick Jans

Nature Writer & Photographer; Bestselling Author of ...

Helen MacDonald

English Writer & Naturalist, Bestselling Author of "...

Michael Backes

Co-Inventor of the First US Patent for a Cannabis Pl...

Fernando Reimers

Ford Foundation Professor of the Practice in Interna...

Matt Levine

Founder and editor of Natural Business News, Matt Le...

Tristram Stuart

Environmental Campaigner, Author & Businessman
More like Jeff