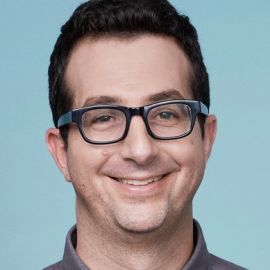 It's hard enough to start one billion-dollar company. Jeff Raider has founded two. Raider likes to improve people's daily lives in small ways by building brands that offer high-quality products at accessible prices.
Raider is currently the co-founder and co-CEO of Harry's, a new brand of high-quality men's shaving and grooming products sold directly to consumers. It was after a terrible experience trying to buy overpriced razor blades at the local drugstore, that the idea for Harry's was formed. They felt like they could build a brand that was warm and relatable and approachable to guys that gave them great products at a fair value, that delivered it to them in different and unique ways, hopefully making that purchase experience more convenient.
Less than a year later Harry's ended up buying a razor factory in Germany. In addition to razors, they now offer face wash, face lotion, body wash, and shaving gel, among other men's care products. In 2016 they entered a partnership with Target, and are also on the shelves, in front of 150 million people a week at Walmart.
By 2018, they raised nearly $400 million in equity and debt capital from top tier investors like Thrive Capital, Tiger Global, BoxGroup, and Highland Capital Partners to name a few. The company was also valued at around $1 billion.
Raider is also the CEO of Harry's Labs, a new organization that uses the skills of the Harry's team to support entrepreneurs as they build and scale their brands.
Raider is a co-founder of Warby Parker, the transformative lifestyle brand offering designer eyewear at a revolutionary price while leading the way for socially-conscious businesses. While at Wharton for Business school, Raider came up with the idea of selling glasses online. Pretty quickly the founding team discovered they had achieved product/market fit.
They turned on their website the day that GQ published a piece on eyewear and mentioned them specifically. That resulted in a deluge of orders. Warby Parker hit its first-year sales plan in its first month. Raider has stayed on the board of Warby Parker, a company which now has a few thousand employees, and almost 100 stores. They have reportedly raised close to $300 million and are close to a $2 billion valuation.
Videos
---