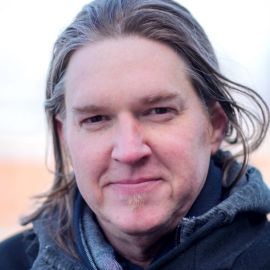 Jeff Robbins has had several successful careers and run several noteworthy businesses. He is a remote work advocate and the founder and CEO of Yonder, whose mission is to redefine workplace and inspire employment nirvana. They believe that free-range work is the future and that both large and small businesses will benefit by creating a more flexible workforce. Robbins is the host of the eponymous "Yonder" podcast.
In 1993, he was part of the team that created the world's first commercial website. In 1994, he signed to A&M Records with his band Orbit. He wrote a hit song and the band toured with the Lollapalooza festival. Robbins spent most of the remainder of the '90s touring the US and Canada, writing songs, and playing shows. In the early 2000's Orbit left A&M and Robbins stepped back into the web world. In 2003, he began running Ringo Starr's website. And in 2006, he co-founded Lullabot, a Drupal-focused digital strategy, design, and development agency whose clients have included The GRAMMYs, MSNBC, Tesla Motors, Intel, Fast Company, Harvard University, Syfy, Sony Music, and many others. He helped build Lullabot to 65 employees before exiting the company in 2017.
Robbins is a creative, strategic thinker with big ideas. He's a compassionate and down-to-earth leader who values the input and ideas of those around him. He has a talent for putting together productive, rewarding groups and helping others to find their passion.
These days, Robbins provides business coaching and mentorship services for a variety of company leaders, helping them to better understand how to create effective, productive, rewarding, and happy work environments for their employees and themselves.
Robbins is also writing and playing music again. His latest band is 123 Astronaut.
Videos
---