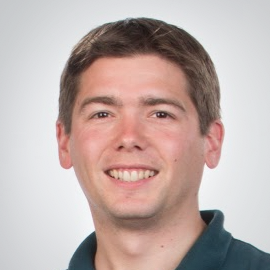 Jeff Seibert is an experienced serial-entrepreneur and active angel investor.
His current focus is Digits, which he co-founded in 2018 with the mission of delivering modern, intelligent, real-time finance tools for business owners.
Jeff previously served as Twitter's Head of Consumer Product and led the company's product efforts across Twitter for iOS, Android and the Web, as well as its Developer and Data platforms.
Jeff was the co-founder and CEO of Crashlytics, an award-winning mobile crash-reporting service that's installed on over 5 Billion active smartphones worldwide. Crashlytics was acquired by Twitter in 2013 and then re-acquired by Google in 2017 and has become the de-facto crash reporting solution for both iOS and Android.
Jeff previously co-founded Increo in 2007 and served as COO until its acquisition by Box in 2009. At Box, he became the Engineering Manager for Desktop Sync and Mobile, and he founded the company's East Coast R&D office in Boston.
Seibert gained experience at Apple in both engineering and marketing capacities and led Stanford University's Entrepreneurial Thought Leaders seminar series as Co-Coordinator. He was selected as a Mayfield Fellow in 2007 and received a B.S. in Computer Science from Stanford University in 2008.
Seibert is a frequent presenter on both entrepreneurship and technical topics and has lectured at Stanford, Harvard, MIT, and Tufts, as well as keynoted Twitter Flight, AppsWorld, AnDevCon, EclipseCon, and others.
Videos
---
Related Speakers View all
---
Mark C. Thompson

Executive Coach & Author

Barry Silbert

Founder & CEO of Digital Currency Group

Elon Musk

CEO & Product Architect of Tesla Motors; CEO/CTO of ...

Guy Kawasaki

Chief Evangelist of Canva & Executive Fellow of the ...

Max Levchin

CEO, Affirm; Co-Founder of PayPal

Ray Kurzweil

Chairman of Kurzweil Technologies; Inventor; Futurist

Richard Florida

Leading Urbanist, Economist & Author of "The Rise of...

Tim Draper

Venture Capital Investor, Founder of Draper Fisher J...

Tim O'Reilly

Founder and CEO, O'Reilly Media

JP Pawliw-Fry

Co-Founder of the Institute for Health and Human Pot...

Adalberto Verissimo

Co-Founder and Senior Researcher, Imazon

Amitabha Sadangi

CEO, International Development Enterprises - India

Nick Moon

Co-Founder and Director, KickStart International

Richard Jefferson

CEO, Cambia

Tom Hulme

Partner at Google Ventures & Founder and Board Direc...

Ned Breslin

CEO, Water For People

David Bornstein

Author, Fixes column in The New York Times and Found...

Richard Resnick

CEO of Cureatr

Ron Conway

Angel Investor, Often Described as One of the "Super...

Maynard Webb

Silicon Valley Company Builder, Founder of Webb Inve...
More like Jeff