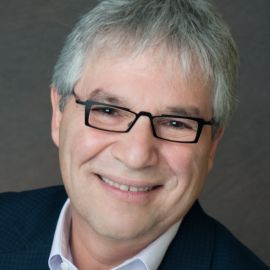 Certified Speaking Professional Jeff Tobe, M.Ed., was chosen by readers of Convention & Meetings Magazine as one of the top 15 speakers in North America. He is one of the most dynamic speakers in the world, as attested to by clients including PNC Bank, Microsoft, RE/MAX International, Erickson Living, The Dubai Water Authority and Pepsi Cola International. He prides himself on presenting up-to-the-minute, cutting-edge material as it relates to designing the ideal customer EXPERIENCE by getting your people more ENGAGED at what they do every day. Jeff is the author of the wildly popular book Coloring Outside The Lines and ANTICIPATE: Knowing What Customers Need Before They Do! by John Wiley Publishing
Over 20 years as a speaker, trainer, and business consultant has given Jeff the experience to apply best practices from leading companies to improve the customer experience across a wide range of industries. Whether you're an accountant, an HR professional, a retailer, or a doctor, you share one marketing imperative: If you truly want to focus on your customer, you must see your business as your customer sees it. Jeff helps employees and employers put on their "customer glasses" to create meaningful change.
Videos
---
Speech Topics
---
Coloring Outside the Lines; Creative Problem Solving
Most Requested Programs: ------------------------- Coloring Outside the Lines : Creative Problem Solving
Creatively changing the way you do business and look at what you do, will open many doors. In cOLOring OuTSidE ThE LiNEs , Jeff Tobe will unleash your innovative thinking skills and challenge you to step outside of your comfort zone to position what your organization offers more creatively than ever before.
Listening Between The Lines
Listening Between the Lines: Effective Communication Skills
"Listening is power in the communication process" according to Jeff Tobe. All world class professionals have perfected their listening skills. Have your people? If not, then Jeff shares nine techniques to more effective listening and communication which will set you apa
ANTICIPATE: Know What Customers Need Before They Do!
ANTICIPATE: Know What Your Customers Need Before They Do!
In this high-energy, fast-paced session, Jeff encourages attendees to begin to consider their internal and external customer's experience NOT just customer service. Tobe believes that SERVICE = SATISFACTION but EXPERIENCE = LOYALTY. Whether it is a group of salespeople, educators or healthcare workers, we now have to look at our professions from a whole new perspective.
Let's Get ENGAGED!
"Only 42% of American workers are engaged in what they do everyday. That leaves 58% who come to work because they just need the job! -Jeff Tobe
In this brand new keynote, Certified Speaking Professional, Jeff Tobe DOES NOT ask your audience to marry him!! What he does do is to make people aware of how important it is to get your people engaged at what they do every day. In his usual high-energy, high-humor and high-content style, Jeff walks audiences through the "Four Pillars of Engagement:
CURIOUSITY

TRUST

ACCOUNTABILITY

COMMUNICATION
Related Speakers View all
---
Don Peppers

Marketing and Sales Futurist; Customer Experience Th...

Jim Cathcart

Authority on Leading People and Relationship Selling

Dennis Snow

Customer Service Expert, Formerly with the Disney In...

Doug Lipp

Former Head of Training at Walt Disney University & ...

Robert Spector

Customer Service Expert, Bestselling Author & Creato...

Scott McKain

Customer Experience Expert & Best-Selling Business A...

Shep Hyken

Customer Service & Experience Expert; New York Times...

Tim Sanders

Bestselling Author, Technology Pioneer, Expert on Co...

Micah Solomon

Customer Service & Experience Consultant

Jason Young

Former Senior-Level Manager at Southwest Airlines & ...

Dr. Nido Qubein

Award-Winning Speaker and Author, President of High ...

Amanda Gore

CEO, The Joy Project; Hall of Fame Motivational Spea...

Sam Geist

Consultant / Facilitator

Tony Alessandra

Premier Communications Expert; Author of "The Platin...

Sally Hogshead

Marketing, Persuasion & Personal Branding Expert; Au...

Joel Zeff

National Speaker and Emcee, Workplace Expert, Author...

Howard Putnam

Former CEO of Southwest Airlines

Chip Eichelberger

Peak Performance, Motivation & Sales Strategist

Joe Calloway

Bestselling Business Author, Performance Consultant ...

Grant D. Fairley

Inspirational Speaker and Teacher, Executive Coach &...
More like Jeff