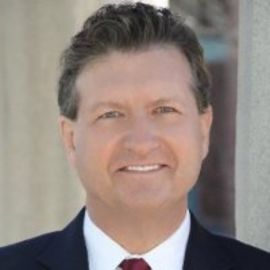 Jeffery Tobias Halter is the country's leading male expert on advancing women and engaging men. Jeffery is the President of YWomen, a strategic consulting company focused on engaging men in women's leadership advancement. YWomen focuses on developing actionable business plans and strategies to help organizations create Integrated Women's Leadership Strategies.
Jeffery is the former Director of Diversity Strategy for The Coca-Cola Company. He has extensive knowledge of the consumer package goods, retail, food service and hospitality industries and is a sought after speaker at industry forums and corporate programs.
Combining 30+ years in corporate America, from the sales front line to the corporate headquarters, with his passion for integrating leadership strategies, Jeffery connects with leaders at all-levels of the organization to create actionable plans and sustainable change that impact the bottom line.
The author of two books, WHY WOMEN, The Leadership Imperative to Advancing Women and Engaging Men and Selling to Men, Selling to Women, Jeffery is a two-time TEDx speaker and a contributing writer to the Huffington Post, New York Daily News, Working Mother on diversity and gender issues in the workplace. He is also a regular contributor to FOX Business News. In 2015, Jeffery launched the Fathers of Daughters Initiative, 10 Simple Things Men can do to Advocate for Women in the Workplace.
YWomen's clients include, Walmart, Deloitte, Publicis Groupe and CBRE, as well as dozens of other Fortune 500 companies. Jeffery presented keynotes at Walmart's International Women's Day celebration, the State of Utah's ElevateHER Challenge, Women's Leadership Institute kick-off, and the Iowa Women Lead Change Conference among other speaking engagements.
His dynamic and engaging presentations garner positive reviews from stakeholders and attendees. Jeffery is available for keynotes, workshops, conference breakout sessions, panel moderation and consulting projects.
Speech Topics
---
Popular Keynotes
The Coming Corporate Tsunami for Women
Executive Success – What Men Aren't Telling Women
Popular Workshops
The EVOLVED Leader – Men and Women Working Together for Team Effectiveness
Selling to Men, Selling to Women – A Gender Guide for Sales
Engaging Male Champions through Strategic Partnerships
The war for talent has never been greater. In today's work force, men continue to hold a disproportionate number of the leadership positions in corporate America. Change cannot occur without men participating in the advancement of women.
Executive Success: What Men Aren't Telling Women
So what do men talk about in the Board Room...and in the Bathroom? What are the three things you will never hear a man say about women? If you work for a man, chances are he is evaluating you through a male paradox of what leadership should look like.