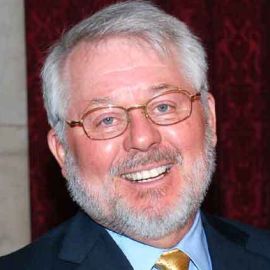 Nearly a half million Americans die each year due to tobacco-related illnesses. Smoking isn't just a bad habit, it's a national health crisis.
One man challenged Brown and Williamson, a multi-billion dollar tobacco company and because of his courage the industry was exposed. That man is Dr. Jeffrey Wigand. He is an American hero.
Brown and Williamson hired Dr. Wigand as the Chief Scientific Officer to research and develop a safer cigarette. During his research, Wigand discovered that Brown and Williamson was not only aware of the addictive properties of nicotine, but was using that information to manufacture a more addictive cigarette. The highest level whistle-blower ever to emerge from within the tobacco industry, Dr. Wigand lost his job, his family, and nearly lost his life so that the American people could hear the truth. His bravery led to the FDA regulation of tobacco and inspired the blockbuster movie, The Insider.
Dr. Wigand addresses audiences from medical students to international corporations to school children on the importance of standing up for your convictions. He can speak in technical terms about the science, in depth about ethics in business, law and advertising, and about how one person can still change the world. Dr. Wigand is one man whose voice needs to be heard.
"Dr. Wigand was not only an interesting and informative speaker, but also took the time to talk personally with many of our alumni, addressing their questions and sharing experiences. Dr. Wigand's presentation so inspired many of our alumni that they began a letter-writing campaign to state politicians."
Videos
---
Speech Topics
---
Moral and Ethical Decision Making
Smoking and Health Issues
Health Consequences of Secondhand Smoke
Inside the Tobacco Industry
Ethics in Science and Business
Inside the Tobacco Industry
News
---
Jeffrey Wigand: Tobacco Industry Whistle-blower
In 1996, former tobacco company researcher Jeffrey Wigand became the country's most famous corporate whistle-blower by appearing on "60 minutes" and declaring that his former employer kept quiet about the harmful effects of smoking...