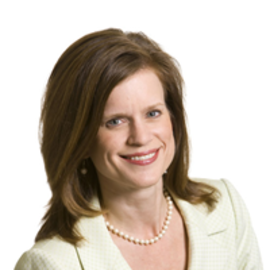 Jennifer A. Marshall
Director, Domestic Policy Studies.
As director of domestic policy studies at The Heritage Foundation, Jennifer A. Marshall oversees research in areas that determine the character of our culture: education, marriage, family, religion and civil society. Marshall heads the think tank's Richard and Helen DeVos Center for Religion and Civil Society, where researchers examine the role that religion, family and community play in society and public policy. She also oversees FamilyFacts.org, an online source of easy-to-share charts, briefs, videos and reports on the latest social science research on family and religious practice. In 2010, National Journal named Marshall one of 20 "power players" in Washington for her work on school choice and other education reforms. Before joining Heritage in 2003, Marshall worked on cultural policy issues at Empower America, a free-market think tank. Before that, she was senior director of family studies at the Family Research Council and taught at an American school in Lyon, France. Marshall collaborates with Heritage colleagues to explore how moral values and civil society relate to issues such as limited government, a strong national economy and foreign policy. One recent hallmark of her team's efforts is "Indivisible," a 2010 collection of essays in which prominent fiscal conservatives write on issues normally associated with social conservatives, and vice versa. Marshall contributes a regular column on issues of faith and family to the McClatchy-Tribune news wire, placing her perspective in dozens of the nation's best newspapers and affiliated websites. She has spoken at national and international forums, testified before Congress and appeared on numerous radio and television shows, among them C-SPAN's premier talk show, "Washington Journal," and PBS' "To the Contrary." She is the author of "Now and Not Yet: Making Sense of Single Life in the Twenty-First Century" (Multnomah Publishers, 2007). The book evaluates the cultural, practical and spiritual issues that marriage-minded young women confront as the age of first marriage continues to rise in America. Marshall holds a master's degree in statecraft and world politics from the Washington-based Institute of World Politics and a bachelor's degree in French from Wheaton College in Wheaton, Ill., where she also earned teacher's certification. She currently resides in Arlington, Va.