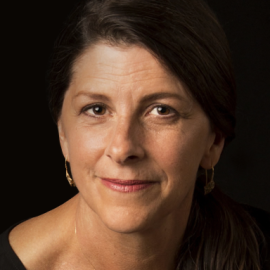 Jennifer Lauck
Award winning journalist and author
Jennifer Lauck is an award winning journalist and the author of the New York Times Bestseller Blackbird. Featured on The Oprah Show, Winfrey told her audience, "this should have been a Book of the Month book. Read it now!"
Frank McCourt, author of the Pulitzer Prize winner, Angela's Ashes, wrote of Blackbird: Written gloriously and movingly.
The London Times wrote: Lauck has constructed a riveting narrative from the awful mess of her life. That she has managed to do so fills me with an admiration for which I cannot find words. The best I can do is to suggest that you read this book.
Blackbird went on to be translated into twenty-two languages and made the bestseller list in London, Ireland and Spain. She has traveled throughout England, Scotland, Ireland, Sweden, Denmark, Finland and Holland, to speak about her writing. Lauck was given the Book Sense 76 award and was featured in Newsweek, Harper's Bazaar, Talk Magazine, People, Glamour and Writer's Digest. She was a select USA Today pick and nominated for two Oregon Book Awards.
Blackbird is used as a source reference by foster parenting organizations nationwide, providing caregivers with inspiration and insight about taking in parentless children. Blackbird is also used at The Dougy Center, helping children who are grieving the loss of a parent. Lauck has been in collaboration with Yale professors and partners in the Post Traumatic Stress Center in New Haven, Connecticut, Hadar Lubin, MD and David Reed Johnson, Ph. D. Their center routinely gives out copies of Blackbird and Still Waters to patients working to heal childhood trauma.
Lauck followed Blackbird with the sequel Still Waters and a collection of short stories titled Show Me the Way. Lauck is now at work on her fourth memoir titled Found, about the search and reunion with her birth mother. All of her writing explores the complexity of human existence as well as the depths of loss. By ten, she was homeless in Los Angeles, after the deaths of her adoptive mother and father. Raised by extended family, she also suffered the loss of her adoptive brother who took his life when she was 20 years old. With humor and humility, Lauck writes and speaks about perseverance, courage and the remarkable capacity of humans to transcend the worst of losses with grace.
Related Speakers View all
---
Charlie Alejandro

Motivational Speaker, Writer, Actress & Radio Talk S...

Hypnotist The Incredible BORIS

Award-winning Motivational Hypnotist and Keynote Spe...

Jean Bailey Robor

Jean Bailey Robor, award-winning author and inspirat...

Kristie Kennedy

Women's Worth & Wellness Expert, TEDx Audacious Lead...

Katie Schmatz

Ohh the Possibilities...

Tonisha Pinckney

Empowerment Beyond Victimization - Author of I AM MO...

Lori La Bey

Driving Change How Caregiving is Perceived, Received...

Tina Marie Jones

Connecting with the audience through the style of a ...

Eileen McDargh, CSP, CPAE

Healthcare Consultant & Author of "The Resilent Spirit"

Super Star

Sought after Motivational Speaker, Recording Artist,...

Rick Tumlinson

One of the World's Top Space Visionaries; Founder of...

Patricia Sadar

International Consultant, Inspirational Speaker & Le...

Susan Crook

Award-winning Author/Speaker Helping You Achieve Per...

Dr. Nycole P. Lyles-Belton

The Voice of Empowerment, Strength, Transformation a...

Debra Peppers

Emmy Award-Winning TV Host; Motivational Speaker and...

Bonnie Hagemann

CEO, Author, Researcher & C-Suite Coach at Executive...

Kristin Kaufman

Kristin Kaufman is a dynamic business leader, succes...

Tom Thelen

Founder of the Victimproof Bullying Prevention Progr...

Sammy Tippit

International Evangelist and Author of 13 Books

Monica Strobel

Igniting Positive Culture, Positive Leadership, High...
More like Jennifer