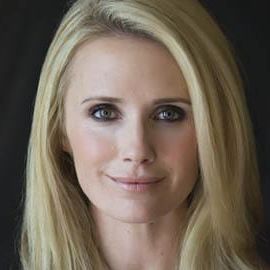 Jennifer Siebel Newsom is a filmmaker, advocate, and President and CEO of the non-profit organization The Representation Project, which inspires individuals and communities to challenge and overcome limiting gender stereotypes. The organization uses film as a catalyst for cultural transformation, so that everyone, regardless of gender, race, class, age, sexual orientation or circumstance, can fulfill their human potential.
After graduating with honors from Stanford University and Stanford's Graduate School of Business, Jennifer worked in Africa and Latin America, helping women entrepreneurs create their own socially and environmentally responsible businesses. She then moved to Hollywood to pursue acting, quickly landing roles in TV and film including Mad Men, LIFE, In the Valley of Elah, Rent, and Something's Gotta Give.
There – dismayed by the way women were presented in front of the camera – Jennifer realized she needed to do more work behind the camera. So she wrote, directed, and produced the award-winning documentary film Miss Representation, which exposes the underrepresentation of women in positions of power and influence in America and challenges the media's limited and often disparaging portrayals of women. Miss Representation premiered at the 2011 Sundance Film Festival to sold-out crowds and was picked up by Oprah Winfrey's OWN network. With the positive impact of Miss Representation, Newsom launched The Representation Project.
Jennifer's second film, The Mask You Live In, made its world premiere at the Sundance Film Festival in 2015, and explores the way our culture's narrow definition of masculinity is harming boys, men, and society at large. She is also in post-production on her third film, The Great American Lie.
In 2012, Newsom was an Executive Producer of the Emmy and Peabody award-winning and Oscar-Nominated documentary, The Invisible War, which unveiled the epidemic of rape in the U.S. military. She is also an Executive Producer on the upcoming documentary The Hunting Ground, which is a startling exposé of rape crimes on U.S. campuses.
Jennifer has been recognized for her work on Newsweek's list of "150 Fearless Women Who Shake the World", Fast Company's "League of Extraordinary Women", and San Francisco Business Times' "Most Influential Women in Business". She has been featured in media outlets such as ABC, NPR, MSNBC, Fox News, Forbes, The Chicago Tribune, O Magazine, Elle, and Vogue, among others. Newsom has received awards including the "Champion for Kids Award" from Common Sense Media, the "Visionary Award" from Vision 2020, and the "Forever Green Award" from Girl Scouts of Northern California. In addition, she received an honorary doctorate degree in Communications from Simmons College in 2013, and an honorary doctorate degree in Humane Letters from Dominican University of California in 2014.
An internationally recognized speaker, Newsom has spoken at institutions including The World Bank, TEDxWomen, Google, Deutsche Bank, Charles Schwab, Fortune's Most Powerful Women's Summit, Soroptimist International of the Americas Conference, Harvard University, MIT, Stanford University, The California Senate, and The National Coalition of Girls Schools.
Today, when she's not running The Representation Project and making documentaries, Newsom serves as a Global Advisory Board member of the Dove Self Esteem Project, co-chair of We Day California, an advisor to PBS's Northern California affiliate KQED, and a commissioner on the Girl Scouts' Healthy Media Commission.
Newsom resides in the San Francisco Bay Area with her husband, California Lieutenant Governor Gavin Newsom, and is the proud mother of three young children, Montana, Hunter, and Brooklynn.
Speech Topics
---
Women & Girls in the Media: If You Can See It, You Can Be It
Keynote speaker Jennifer Siebel Newsom is committed to empowering women and girls to realize their full potential. In her keynote presentation, Newsom addresses the current climate of American media, its harmful effects on young women and girls and our culture at large, and the impact on women's representation in leadership positions. By weaving stories from her diverse experiences - writing, directing, and producing Miss Representation, making her way as an actress and producer in Hollywood, marrying the Mayor of San Francisco, and raising her daughter and son in the rising media landscape of infotainment, reality television and 24/7 news cycles, all while trying to juggle her own career and support her spouse's - Newsom awakens audiences to a complete and startling picture of the dire consequences of misrepresentations of women in media. However, not to be left in despair, Newsom inspires women, girls, boys and men alike to take action, and reminds us all of the power of one individual having the courage to use his or her voice to effect change.
Redefining Leadership
As the mother of two young children, a documentary filmmaker, CEO of an international nonprofit organization, and wife of a politician, Jennifer Siebel Newsom's day-to-day challenges of maintaining a work-life balance is intensified in the public eye. Yet women all over the country can identify with Newsom's role as a modern-day working mom. Despite recent trends suggesting that men play a larger role in parenting than previous generations, women continue to bear more household and childcare responsibilities whether they have a career or not. This is not just a woman's problem - it's an issue that affects our families, communities, businesses, country, and the world. By presenting startling facts and statistics, Newsom makes the case that greater equality in the workplace is ultimately good for business and the economy. She continues to encourage companies to take a leadership role in reshaping the workforce to support women. Newsom reminds us all that we - women and men - are in the driver's seat to create roadmaps for success for future generations.
Related Speakers View all
---
Rebecca Walker

Bestselling Author & Founder of the Third Wave Femin...

Sheryl Sandberg

COO of Facebook, Bestselling Author & Founder of Lea...

Sara Blakely

Founder & CEO of SPANX

Mariel Hemingway

Actress, Author, Entrepreneur & Mental Health Activi...

Ann Shoket

Former Editor in Chief of Seventeen Magazine, Author...

Kristie Kennedy

Women's Worth & Wellness Expert, TEDx Audacious Lead...

Amanda Russell

Digital Marketing & Branding Strategist, Professor ...

Gina Bianchini

Serial Entrepreneur, Columnist & Thought Leader; Fou...

Soraya Darabi

Renowned Digital Entrepreneur; Social Media Pioneer

Jackson Katz

Anti-Gender Violence Activist, Author

Diane Rehm

Radio Talk-Show Host

Kathy Najimy

Award-Winning Actress & Activist

Marissa Mayer

Former President & CEO of Yahoo!; First Female Engin...

Nastia Liukin

Olympic Gold Medal Gymnast

Mindy Kaling

Emmy-Nominated Writer, Producer, New York Times Best...

Amanda Gore

CEO of The Joy Project; Author & Psychologist; Emoti...

Bethenny Frankel

Entrepreneur, Reality TV Star & Bestselling Author; ...

Dominique Dawes

Olympic Gold Medal-Winning Gymnast, Former Co-Chair ...

Debra Davenport

Debra Davenport is an internationally recognized fas...

Dianna Booher

Communication Expert & Chief Executive of Booher Res...
More like Jennifer