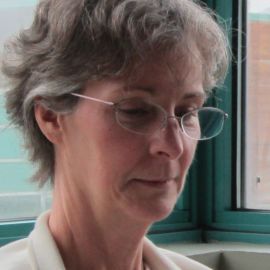 Jennifer Sweeney
A networking coach and trainer.
Jennifer worked as a speech-language pathologist and consultant for 20 years, helping preschool children, young adults and seniors in the health care system and in private practice. Her consultancy work was mainly related to the not-for-profit community in British Columbia. She retired from active clinical practice in 2007 but maintained a small practice and her professional certification until 2011.
Jennifer graduated from UBC in with first-class honours in speech sciences, and was offered full funding to continue her studies in speech-language pathology at Purdue University, in West Lafayette, Indiana. After graduation from Purdue in 1991, Jennifer completed her clinical fellowship at the prestigious Marshfield Clinic, in Wisconsin, with three clinical rotations: Voice, Rehabilitation and Pediatrics. In 2000, Jennifer founded the BC Aphasia Centre to support the estimated 10,000 people in British Columbia living with aphasia, a loss or impairment of language from a brain injury, most commonly a stroke.
Jennifer has extensive experience in delivering and planning adult educational activities, from presentations to workshops as well as organizing themed conferences. She is Past-President of the Canadian Women Voters Congress, former Treasurer of the Vancouver chapter of the Canadian Association of Professional Speakers, and a volunteer for several organizations in the community. She lives in Vancouver, B.C. with her husband, Daniel.