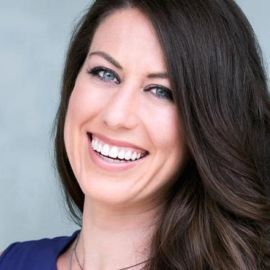 Jenny Blake
Career & Business Strategist; Author of "Pivot: THe Only Move That Matters is Your Next One"
Jenny Blake is an author, career and business coach and international speaker who helps people move beyond burnout to build sustainable, dynamic careers they love. With two years at a technology start-up as the first employee, over five years at Google on the Training and Career Development teams, and nearly three years of running her own business, Jenny combines her love of technology with her superpower of organizing information to help clients through big transitions — often to pivot in their career or launch a book, blog or business. Jenny is a member of The Young Entrepreneur Council (TheYEC.org) and is based in New York City.
Jenny created her first website in 2005, then released a book of the same name in 2011 (via Running Press) that was featured in Target's 2012 graduation display and later published in Japan and Korea (http://amzn.to/jennyblake). Jenny has been featured on Forbes.com, US News & World Report, Real Simple magazine, and has spoken at several major universities and top companies such as Columbia, TEDxCMU, Yale, UCLA, Parsons, Google, KPMG and Best Buy.
Jenny is a yoga fanatic, chocolate lover, coffee addict and avid book worm. Dogs, dancing, gadgets, yoga, writing, traveling, and long meals with friends all make her pretty happy too. For fun, Jenny occasionally teaches a Geek Yoga class in New York City for entrepreneurs.
Videos
---