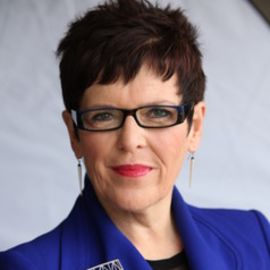 Dame Jenny Shipley is an independent director of a number of companies in New Zealand and offshore. She is chairman of the New Zealand Government owned SOE, Genesis Energy and, since 2007, has served as an independent director for China Construction Bank, one of the big four former State owned banks in China.
Dame Shipley chairs the New Zealand based companies, Senior Money International and Mainzeal Construction and is a director of Momentum and the Investment, Saving and Insurance Board.
A Senior Minister in the New Zealand Government in the 1990s, she held a key role in leading reforms in social welfare, health, women's affairs, transport, state services, state owned enterprises, Radio New Zealand and accident compensation. She was a driving force in the successful decade of economic and social reform during which deficits were bought under control, public debt reduced and positive growth rates achieved.
As Prime Minister from 1997 to 1999, Dame Shipley led a coalition and minority government in the first New Zealand MMP parliament. She also guided New Zealand through the Asian Crisis and returned the economy to a growth of over four percent. In 1999, she chaired APEC in New Zealand, and in 2002 she retired from New Zealand politics.
Dame Shipley travels extensively in her role as a director and keynote speaker, and in association with her consultancy, and is a regular visitor to China. Her key areas of interest are strategic leadership and shaping the future. She tracks, analyzes and commentates on geo-political, demographic, economic and social mega trends.
Very involved in women's leadership, rights and governance issues, Dame Shipley has spoken on these topics in many parts of the world. She is Vice President of the Club of Madrid, a group of former leaders who promote global democracy and transparent economic development. She was an initiator of the Education Forum for East Asia and a member of the World Women's Leaders Council. She is a Privy Councilor and was recognized by the Queen for her services to the New Zealand Parliament in 2002. Dame Shipley is a patron of a number of organizations and is deeply involved in a range of philanthropic projects in New Zealand and offshore.
Speech Topics
---
Moving Young Minds Forward
Making People Stakeholders in the Future
Investing in People: A Ladder to the Future