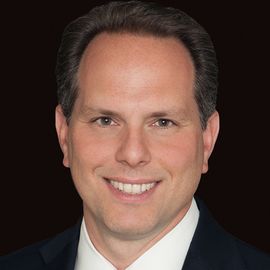 Jeremy Bash
NBC News & MSNBC National Security Analyst; Former Chief of Staff to the Secretary of Defense; Former Chief of Staff to the Director of the CIA
As a former Chief of Staff at the Pentagon and CIA Chief of Staff, Jeremy Bash takes audiences inside the most important global and national security issues of the moment. Having seen how major decisions impacting the national interest are made up close, Bash shares insight into how leaders are grappling with today's most pressing challenges.
He has contributed to the Today Show and on other NBC and MSNBC news programming. Bash was Chief of Staff at the Central Intelligence Agency under President Barack Obama during the Bin Laden Operation, and he also served as Secretary of Defense Leon Panetta's Chief of Staff at the Pentagon. He is one of the most dynamic, informed, and interesting presenters on all of the big issues consuming DC and other capitals – the challenges of terrorism, cybersecurity, the Middle East, Europe, and Asia.
Videos
---
Speech Topics
---
"Seeing Around the Corners": An Insider's Perspective into the Globe's Most Pressing Challenges
Jeremy Bash provides audiences with an insider's look at the most significant global security challenges of the day and how Washington is reacting to the dizzying pace of events. Drawing on his time at the Central Intelligence Agency, the Pentagon, and on Capitol Hill, Bash discusses how leaders make decisions behind closed doors in the face of crises – and how those management lessons affect leaders today. In his presentations, Bash discusses the "5 Management Lessons from the Osama Bin Laden Operation" (inspired by a 2015 Harvard Business Review article co-authored with former CIA Director and Defense Secretary Leon Panetta) which Bash helped oversee while at the CIA. For leaders today, it is paramount to anticipate crises and "see around corners" so that organizations can prepare for the largest macro trends.
In addition to discussing global security challenges, Bash shares stories of heroism and inspiration from the brave men and women of the American intelligence community and military who gave the ultimate sacrifice for the freedom and security of their country.