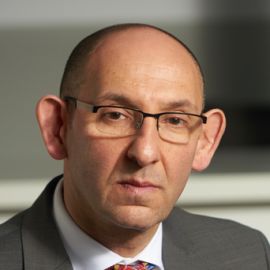 Jeremy Dein Q.C Leading Criminal Defence Barrister, London, England
Jeremy Dein QC is widely recognised as UK's top criminal defence barrister. He is joint head of chambers and considered the first choice counsel for both criminal trials and criminal appeals.
Day in, day out, since 1983, Jeremy Dein QC has been defending in the UK Criminal Courts. He has appeared in every type of Criminal case imaginable, from Shoplifting to multiple murder. Jeremy has represented accused from all walks of life, and from every corner of the world.
Over the last 30 years, Jeremy has gained profound insight to the causes of crime, the complexities of investigation, the honesty and commitment of police-and the element of corruption. Jeremy has appeared before some of the finest judge's in living memory, and a few of the worst. He has cross examined the strong, the weak, the powerful, and the vulnerable- each case has a story of it's own, there are tales of comedy as well as tragedy, the joy of victory and the misery of defeat. Jeremy's expertise is defending in murder-he has conducted over 100 murder trials, many high profile- every one has been fascinating in it's own right.
Jeremy has appeared in notable celebrity cases - most recently representing Tulisa Contostavlos, Former X Factor judge, set up by Mazher Mahmood, the discredited "Fake Sheik".
He is joint head of 25 Bedford row, 2015 Crime set of the year, and a part time judge. He will lift the curtain on role "defence brief", the stresses of being on trial, the ups and down's of judicial life, the true value of jury's- and what its like to say goodbye to a lifer. 30 years of speaking for a living - a fascinating window into the mirky world of criminal justice, not to be missed!
Speech Topics
---
Defending the indefensible - 30 years as a defence barrister
The Criminal trial - fair or farce ?
Defending the indefensible - 30 years as a defence barrister
The Old Bailey - behind the scenes
Crime and Punishment - a view from the inside.
The Jury System - Pros and Cons.
Related Speakers View all
---
Louis-Philippe Loncke

European Adventurer 2016, Explorer, Motivational Spe...

Igor Beuker

World Authority on Marketing and Media

Svetlana Kim

Speaker, Radio Talk Show Host, Author, Certified Hyp...

Somto Okeke Charles

Somto Okeke Charles is a vibrant & innovative young ...

Alex Okoroji

Actress, Writer, Television Personality, Talk Radio ...

Auti Angel

Auti Angel star of "PUSH GIRLS" on the Sundance Chan...

Sarah Maizes

Author, Humorist, and Parenting & Lifestyle Expert

Matt Weinstein

Innovative Teambuilding Expert

Ross Shafer

Six-Time Emmy Award-Winning Comedian, TV Host & Best...

Judge Greg Mathis

Civil Rights Activist, Television Personality

Star Jones

Former Co-Host of "The View", Social Justice & Heart...

Brian Holloway

Five-Time NFL All-Pro; Motivation & Team Building Ex...

Steve Donahue

Sahara Desert Adventurer; Bestselling Author; Corpor...

Jim Cathcart

Sales & Marketing Hall of Fame Speaker

izik zenati

"The model within you - Secrets to a successful mode...

Laura J. Mansfield

Empowering and guiding ordinary women to achieve ext...

Joe Castillo

World's Premier "SandStory" Performer, Motivational ...

Daniel Fruik

Parkinson's Disease 2014: Former Federal Police Offi...

Mark Scharenbroich

Corporate Motivator, Leadership Expert & Author of "...

Akbar Gbajabiamila

Inspirational Former NFL Player & Broadcaster
More like Jeremy