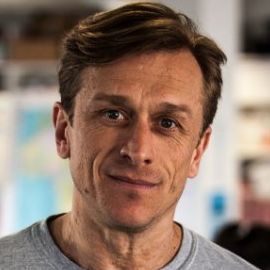 Following a successful career as an actor and documentary film maker, Jeremy Gilley founded the non-profit project Peace One Day in 1999. His big idea was to establish one day every year where every single warring nation would lay down its arms. An annual day of global ceasefire and non-violence. Following Jeremy's campaign to establish this annual day of non-violence and global ceasefire, a General Assembly resolution was unanimously adopted by UN member states in September 2001, and it formally established 21st September as the UN International Day of Peace. The main objective of Peace One Day is to make Peace Day self-sustaining. In 2019, Peace Day is celebrating its 20th anniversary with a concert on the 21st September at Shakespeare's Globe Theatre, the location where the organisation was originally launched.
Peace One Day campaigns in education, music, film, sport, dance and over the internet. Since it was established, millions of people globally have been able to carry out important work in areas of conflict. As an example, Gilley and Peace One Day ambassador actor Jude Law spearheaded a campaign in Afghanistan that resulted in providing polio vaccination to 4.5 million children who otherwise would have been unreachable because of the war raging there.
An analysis carried out by international management consultant McKinsey & Co in 2016 revealed that awareness of Peace One Day had reached up to 2.2 billion people (30% of the world's population) and estimated that, as a result, 21 million of those aware behaved in a more peaceful way. Jeremy's goal is for the campaign to reach 3 billion people.
As a result of his efforts, Gilley has spoken at a number of high profile events including the closing speech at TED Global, a talk at the 3rd annual One Young World Summit, and attending the TEDx Bermuda. Moreover, Gilley was awarded the Lennon-Ono Grant for Peace, the IVCA Fellowship and the Carnegie-Wateler Peace Prize.
Jeremy is the author of a children's book The Making Of World Peace Day, illustrated by Pulitzer Prize-winner Karen Blessen, published by G.P. Putnam's Sons, a division of Penguin Young Readers Group.
In 2018 Jeremy launched Impact Profile, an application that provides a central destination for individuals wishing to measure and showcase their social contribution and impact, thereby inspiring others to do the same - social media for social good.
Jeremy is available to speak on a number of topics, including social and humanitarian issues, entrepreneurship; motivation, leadership and team building; news, politics and world affairs as well as overcoming adversity.
Videos
---
Books
---
Related Speakers View all
---
Rory Stewart

Foreign Affairs & Human Rights Expert

Bunker Roy

Founder of Barefoot College

Jarreth Merz

Jarreth Merz\' new film, \"An African Election,\" fo...

Paul Snelgrove

Paul Snelgrove led the group that pulled together th...

Julia Bacha

Award-Winning Documentary Filmmaker, Creative Direct...

Robin Ince

The rational-minded Robin Ince conducts live experim...

Marco Tempest

Cyber-Illusionist

Danielle de Niese

Her voice described as a sweet gleaming soprano, Dan...

Maajid Nawaz

Counter-Extremism Activist

Rebecca MacKinnon

Director, Ranking Digital Rights, New America

Justin Hall-Tipping

The Energy Evangelist, Justin Hall-Tipping works on ...

Mikko Hypponen

Computer Security Expert & Chief Research Officer fo...

Adam Ostrow

Chief Digital Officer, TEGNA

Neil MacGregor

The writer and presenter of the BBC Radio 4 series "...

Ben Goldacre

Physician; Best-Selling Academic & Science Writer

Charles Hazlewood

Charles Hazlewood dusts off and invigorates classica...

Harald Haas

Communications Technology Innovator & Chair of Mobil...

Geoffrey West

Theoretical Physicist, Distinguished Professor & Pas...

Mike Biddle

Co-founder, MBA Polymers

Lee Cronin

With his research group, Lee Cronin is investigating...
More like Jeremy