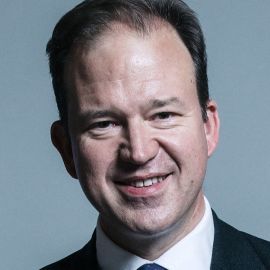 Alexander Jesse Norman is a British politician who was first elected as the Conservative Member of Parliament for Hereford and South Herefordshire at the 2010 general election. He was selected as his party's candidate by open primary in December 2006.
Norman was a director of Barclays before leaving the City of London in 1997 to research and teach at University College, London. Prior to that he ran an educational charity in Eastern Europe in the period following the Communist era. Despite his rebellious past Norman was identified by Bruce Anderson, formerly political editor of The Spectator, in January 2013 as a potential future Tory leader. He is currently serving as Parliamentary Under Secretary of State for Roads, Local Transport and Devolution.
Norman was a Senior Fellow at Policy Exchange and writes regularly for the national press. His book Compassionate Conservatism, co-written with Janan Ganesh, has been described as "the guidebook to Cameronism" by The Sunday Times. Its successor, Compassionate Economics, was favourably reviewed by Daniel Hannan. His other policy publications include Living for the City and From Here to Fraternity.
Norman's later books include The Big Society: The Anatomy of the New Politics, published by University of Buckingham Press, a biography of Edmund Burke, which was long-listed for the 2013 Samuel Johnson Prize for Non-Fiction, and Adam Smith: What He Thought, and Why It Matters, published by Allen Lane.
Videos
---