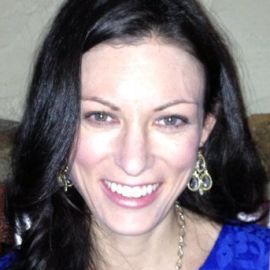 Jessica Berlin
Experienced Expert on Marketing, Social Media Strategy, Influencer Partnerships and Brand Building
Jessica Berlin is a social media and digital marketing strategist with a background in public relations, branding, product marketing and influencer strategy in the tech, entertainment, travel and fashion retail industries. She thrives on thinking outside of the box to develop innovative cohesive marketing campaigns and is a thought leader on social media & content strategies. Jessica guides the implementation of initiatives such as live storytelling, audience development and enhancing the customer/user experience, ultimately driving to sales.
Specialties: • Digital and Online Marketing Strategy • Brand Storytelling and Positioning • Social Media Marketing - Paid & Organic • Product Marketing • Customer Acquisition & Retention • Influencer identification, outreach and execution
Most recently, Jessica ran content and social strategy for Beautycounter, a mission-based e-commerce startup where she was responsible for developing digital strategy, paid media, strategic partnerships and influencer campaigns.
Previously, Jessica ran influencer capabilities for Yahoo - integrating digital influencers into Yahoo content as well as promoting properties and new products. She also focused on developing creative, scalable global social media programs that lead to increased awareness, engagement and traffic.
While at American Eagle Outfitters she lead digital marketing strategy, influencers, content development, experience and growth of an active community of over 12 million fans on social media. Prior to AE, Jessica ran social media for Cirque du Soleil based in Las Vegas where she was instrumental in launching the company's global social media presence.
Jessica has been recognized in several books, trade publications and been a featured speaker on her successful work on various social and digital marketing programs.
Videos
---