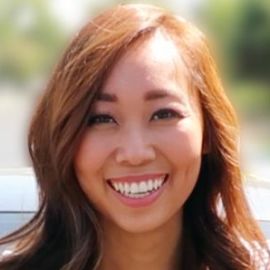 Jessica Chou
Freelance Producer & Photographer
Jessica was born in Taipei, Taiwan and raised in the mysterious yet wonderful suburbs of Los Angeles known as the San Gabriel Valley. She attended UCLA where she earned her B.A. in Middle East History (2008) and was recognized for her photo reporting on Undocumented Students at UCLA and Working Conditions in China's Factories. She continues to explore themes surrounding geography, identity, and communities while also immersing herself in entertainment and popular culture where she has earned the trust from high-profile public figures.
Her work has been published internationally and has appeared in various books and publications, including UNESCO Journeys to School and the American Sociological Review. Her photographs have also been exhibited at the United Nations Headquarters in New York.
She currently lives in Los Angeles.
News
---
Jessica Chou
Jessica Chou on Forbes. ... Chou line-produced her first film to critical acclaim: "A Brave Heart: The Lizzie Velasquez Story" won 10 awards from nine festivals.