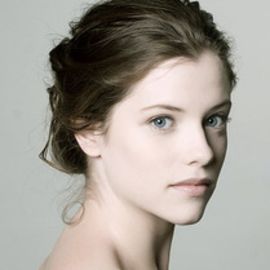 Jessica De Gouw
Australian actress; known for role as Helena Bertinelli/The Huntress in "Arrow", and future role as Mina Murray in NBC's, "Dracula"
Jessica De Gouw grew up in Lesmurdie, an eastern suburb of Perth, Western Australia where she attended Lesmurdie Senior High School.
She appeared in an episode of "The Sleepover Club", as well as a short film.
In 2010, she graduated from Curtin University at the age of 22, majoring in performance studies. She also appeared in another short film the same year.
De Gouw moved to Sydney, in order to have a greater opportunity for acting roles.
She appeared in a number of TV series, mostly in guest starring roles. In 2012 she appeared in her feature film debut in "Kath & Kimderella" as Isabella, Kath and Kim's maid.
Later the same year after moving to Los Angeles, she also successfully auditioned for a role in the action-adventure series, Arrow as Helena Bertinelli/The Huntress.
Following De Gouw's recurring role on the show, she is set to star in an upcoming NBC series, Dracula, as Mina Murray, a love interest for co-star Jonathan Rhys Meyers' eponymous character.
Videos
---
News
---
Jessica De Gouw excited about role as Mina on 'Dracula'
Count Dracula, Mina Murray, Jonathan Harker, Renfield and the other familiar characters from the world's most famous vampire story will return to the pop-culture forefront on Friday, when NBC launches "Dracula" as a weekly series.