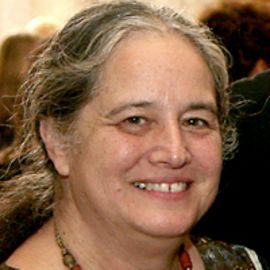 Jill Moss Greenberg
Title IX Activist and Executive Director of the Maryland Women's Heritage Center
Jill Moss Greenberg has been the Executive Director of the Maryland Women's Heritage Center since its inception in 2004. She was named to the Maryland Women's Hall of Fame in 1995.
Greenberg represented Prince George's County on the Maryland State Commission for Women and led in the creation of the Prince George's County Commission for Women. She founded the Maryland Women's History Project and played a significant role in the passage of the Maryland Equal Rights Amendment, the Equal Credit Opportunity Act, and Title IX. She served on the Maryland Advisory Committee to the U.S. Commission on Civil Rights and worked to create the Martin Luther King, Jr. National Holiday.
Greenberg co-founded the Maryland and Prince George's County Women's Political Caucuses, served on the original Finance Committee of the National Women's Political Caucus, and was a "Founding Mother" of the Women's Center and Referral Service.
Greenberg worked as the Race Equity Specialist for the Maryland State Department of Education, Director of Multicultural Education at the Mid-Atlantic Equity Consortium, and was the first Executive Director at the Washington, D.C., national headquarters for the National Association for Multicultural Education (NAME). For a number of years, Jill coordinated Homeless Education in Baltimore County.