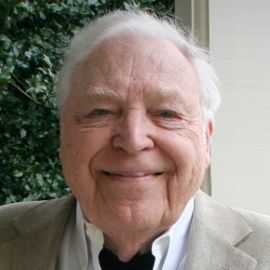 Jim Jorgensen
Personal Finance & Retirement Expert; Best-Selling Author & Former Nationally-Syndicated Radio Host; Founder of Retire Tax Free LLC
Jim Jorgensen is a nationally syndicated radio host specializing in personal finance and retirement. He is the best-selling author of six personal finance books, including The Graying of America & It's Never Too Late To Get Rich. His book Retire Tax Free draws on his 30-years of retirement planning and tells how retirees could lose 40% or more of the money they withdraw from their IRA, 401(k) or pension and how Congress will reform the entitlements.
Jorgensen graduated from the Hass School of Business, University of California Berkeley, and immediately became an officer in the U.S. Marine Corps. Jim then qualified for an advance six-week class of the stock market by a major stock brokerage firm located on Wall Street. Returning to California, he started his major financial planning firm. After publishing his first bestseller, Jim embarked on numerous radio and television tours in major cities across the country. As it turned out, being on the air came naturally to him.
This led to Jim's own radio call-in show on CBS in San Francisco before he transitioned into a radio hosting position with ABC. Over the next several years, Jim penned four additional books on personal finance while touring the country on media tours. He was even asked to come to New York City and host a weekday program on WOR Radio—the nation's largest radio station with studios in Time Square.
Following his time in New York, Jim and his wife returned to their home in the San Francisco Bay Area, and with the help of satellite radio, Jim Jorgensen on Money was heard on radio stations across America. Jim continued to write retirement and personal finance books while staying busy as a keynote speaker at major conventions worldwide.
Speech Topics
---
Speaking Topics
Economic Outlook – What's ahead for the stock market, interest rates, the economy Take Advantage of Your Employer's Benefits -What's Ahead on the Economy, Taxes, & Wall Street -What Women Need To Know About Retirement -6 Steps to Financial Independence That Anyone Can Follow -Secrets to Building Wealth -Women & Retirement -Personal Finance – How to invest, save for retirement, save taxes, build wealth -Inside the Media: Jim Jorgensen on Money - Tales From Wall Street: How New York Stock Exchange Really Works - Why Warren Buffet is Successful in His Long-Term Investing
Related Speakers View all
---
Maddy Dychtwald

Co-Founder & Senior VP of Age Wave, Author & Changin...

Susan Dentzer

President & Chief Executive Officer of the Network f...

Jean Chatzky

Financial Editor of NBC's TODAY Show, Award-Winning ...

Daniel Altman

Sports Analytics & Strategy Expert

Lewis Schiff

Author of "Business Brilliant" | Founder & Executive...

William Shipman

Social Security and Retirement Expert

Lou Waters

Aging Expert, Journalist & Former CNN Media Personal...

Terry Savage

Personal Finance Expert, Investment Advisor, Syndica...

Michael Kitces

Financial Planner, Commentator, Speaker, Publisher o...

Thomas Frey

Executive Director and Senior Futurist a DaVinci Ins...

Jordan Goodman

Former Wall Street Representative for Money Magazine

Ken Dychtwald

Founder & CEO of Age Wave; Gerontologist & Expert on...

Ben Stein

Political Economist, Commentator, Author & Actor

David Bach

Best Selling Author & Personal Finance Expert

Neal E. Cutler

President of American Institute of Financial Geronto...

Kristina Salen

Former CFO at Etsy; CFO at Moda Operandi; Fashion In...

Sally Mulhern

Sally concentrates in sophisticated estate planning ...

Ron Carson

Wealth Advisor, Founder, and CEO, Carson Wealth Mana...

Leslie Dodson

Reporter & Videographer Covering International Finan...

Calvin Trillin

Author, Columnist, Humorist & Political Satirist
More like Jim