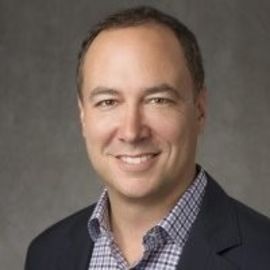 Jim Lanzone is a Silicon Valley entrepreneur who is an executive-in-residence at Benchmark, a venture capital firm.
Until the end of 2019, Lanzone served as the President and Chief Executive Officer of CBS Interactive, a top 10 consumer Internet property with over 300 million users worldwide. One of the world's largest digital media companies and a subsidiary of CBS Corporation, CBS Interactive properties include CBS.com, CNET, CBSSports.com, TV Guide Digital, CBSNews.com, GameSpot, Last.fm, Metacritic, CHOW, ZDNet, MaxPreps, MetroLyrics, and Download.com, as well as leading properties in China such as ZOL.com, XCAR, and OnlyLady.
Lanzone joined CBS Interactive in March 2011 when CBS Corporation purchased Clicker Media, an early-stage Internet video programming guide, where he was co-founder and Chief Executive Officer.
Before founding Clicker, which was funded by venture capital firms such as Benchmark Capital, Redpoint Ventures, Qualcomm Ventures, and Allen & Company, among others, Lanzone served as Chief Executive Officer of Ask.com, a top 10 consumer Internet property and leading search engine owned by IAC/InterActiveCorp. Prior to his role as CEO, Lanzone served as senior vice president and general manager of Ask Jeeves US, and also led product management, marketing, and technology globally for the company. Lanzone joined Ask Jeeves as vice president of product management in 2001 after its acquisition of eTour.com, a venture-backed website discovery service founded in 1998, where he was co-founder and president.
Videos
---