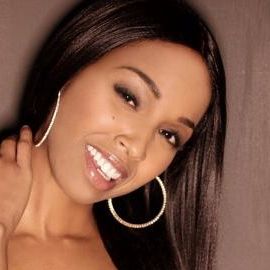 JJ Smith is a #1 NY Times bestselling author, nutritionist and certified weight-loss expert. She has been featured on The Steve Harvey TV Show, The View, The Montel Williams Show, The Jamie Foxx Show and The Michael Baisden Show. Smith has made appearances on NBC, FOX, CBS, CNBC and The CW Network, as well as in the pages of Glamour, Essence, Woman's World Magazine, Heart and Soul and Ladies Home Journal. Since reclaiming her health, losing weight and discovering a "second youth" in her forties, the bestselling author provides lifestyle solutions for getting healthy, looking younger and improving your love life!
Smith has studied many philosophies of natural healing and learned from some of the great teachers of our time. After studying and applying knowledge about how to heal the body and lose weight, Smith went on to receive several certifications — one as a certified nutritionist and another as a certified weight-management expert. She received her certification as Nutritionist from the Institute of Holistic Healing. Smith received her certification as a Weight-Management Specialist from the National Exercise and Sports Trainers Association (NESTA) and is also a member of the American Nutrition Association (ANA).
Smith's newest book, The 10-Day Green Smoothie Cleanse, a #1 NY Times Bestseller, is a proven plan to safely and quickly detoxify the body, and jumpstart weight loss. Most people who follow the plan strictly experience weight loss of up to 15 pounds in only ten days. Smith's last book, a #1 National Bestseller, Lose Weight: Without Dieting or Working Out!, is a revolutionary system that teaches proven methods for permanent weight loss that anyone can follow, no matter their size, income level, or educational level. And the end result is a healthy, sexy, slim body.
Smith holds a B.A. in Mathematics from Hampton University in Virginia. She continued her education by completing The Wharton Business School Executive Management Certificate program. She currently serves as Vice President and Partner in an IT Consulting firm, Intact Technology, Inc. in Greenbelt, Maryland. Smith was also the youngest African-American to receive a Vice President position at a Fortune 500 company.
Videos
---
Speech Topics
---
How to Detox the Body for Weight Loss & Better Health
10 Ways Women Can Lose Weight, Get Healthy & Create Their Best Body Now
The Green Smoothie Craze: Blending vs. Juicing
Related Speakers View all
---
Anita Vreugdenhil

Pediatric Gastroenterologist Specializing in Childho...

Jinan Banna

Professor of Nutrition, Registered Dietitian & Entre...

Dr. Will Cole

Leading Functional-Medicine Expert

Nora T. Gedgaudas

Nutritional Consultant, Speaker, Educator, Known for...

Marlene Koch

Nationally Recognized Nutritionist and New York Time...

Joseph Mercola

NY Times Best-Selling Author

Dr. Holly G. Atkinson

Award-Winning Medical Journalist

Ellie Krieger

Chef, Nutritionist, Best-Selling Author & Television...

Alexandra Jamieson

Natural Foods Chef, Author, TV Personality & Holisti...

Nick Butter

Endurance Athlete, Speaker, Author & Fundraiser

Frances Largeman-Roth

Health Expert, Nutritionist & Best-Selling Author

Henna-Maria Uusitupa

Microbiome Researcher

Joe Cross

Australian Entrepreneur, Author, Filmmaker & Wellnes...

Scott Kahan, MD, MPH

Physician, Writer & Director of the National Center ...

Michelle Vicari

Health Advocate; Bariatric Food Blogger; Chairwoman ...

Joe Nadglowski

Author, President & CEO of the Obesity Action Coalition

Dr. Mark Jabro

Physician & Director for the Center for Health Manag...

Dr. Carol Addy

Endocrinologist, Expert on Diabetes and Obesity & Ch...

Barbara E. Corkey, PhD

Leading Expert in Diabetes and Obesity Research; Pro...

Philip Schauer, MD

Professor of Metabolic Surgery; Director of Bariatri...
More like JJ