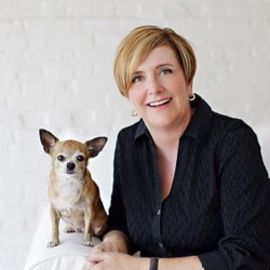 Joani worked full time as a registered nurse, primarily in a hospital neonatal unit from 1978 until 1996. From there she transitioned to alcohol and drug rehab nursing in a state-run facility called The Hope House in Crownsville, Maryland, for seven years.
Since undergoing a life-altering intervention by Dr. Phil McGraw on a televised yearly TV special, Escaping Addiction, in May 2005, she has dedicated her career to doing interventions full time with her own company, InterventionRN.
Most recently, she was hired by Recovery Centers of America, a community-based addiction treatment provider delivering evidence-based care.
Speech Topics
---
Interventions, Where Hope Can Begin
I have been doing interventions for 10 years and am a product of an intervention that Dr. Phil did on a Prime Time Special call Escaping Addiction in 2005. My presentation is both funny and informative. I show clips of popular TV show interventions and teach the process of intervention in the negative "Where did they go wrong". More importantly I show clips of my own intervention with Dr. Phil and speak about the importance of interventions in saving lives. It is a inspirational speech, about how when given an opportunity, grab that brass ring and turn your life around. Not easy, but very possible. I was addicted to three prescription drugs and had a needle in my arm. I was a soccer mom with both of my children on the autism spectrum. I was high functioning to the community but dying in private like my parents actually did. I had very small statistical odds of overcoming this disease. Becoming successful has been the icing on the cake. I open my speech with the song "Impossible Dream". Most people are brought to tears and laugh when I am privileged to speak.
An Addicts Life, One Nurses Journey
In this presentation I explore "the perfect storm" of addiction, the factors, including genetics, that collide together to bring this disease to life in a individual. I take the audience of a pictorial journey of my family tree, pointing out the genetics, dysfunctions and mental health issues that are passed from generation to generation unless the chain is broken. I have broken that chain. Again a inspirational presentation backed up with facts about the disease of addiction and alcoholism. How am I thriving in spite of my powerful genetics, my families past dysfunctions and raising two great kids on the autism spectrum. It is all in perception. We all have our crosses to bear. It is what we do with those difficult things in our lives that define us.
Current Trends in Opioids, Prescription Medications and Heroin
This presentation is more factual about the current opiate crisis, based on my second book, PainKillers, Heroin, and the Road to Sanity. I give a brief history of where and when in the global history how opiate consumption started, to the present day issues. The issues range from scheduling of controlled drugs changing, why heroin is killing Americans and what I feel might be helpful in curbing the tide. It is not simple and I do not pretend to have all the answers, but I give the facts and suggestions on solutions. I talk about addiction to opiates and what I did, and what others have done, to achieve long term sobriety. I also touch on baby boomers with long term sobriety from opiates and now find themselves needing surgery. How do you then handle being put on opiates from the operating room to pain relief from their surgery. How do addicts achieve the surgical process without becoming addicted once more? I went through this personally. Again, a personal story with facts and current trends.
Books
---
Related Speakers View all
---
Mackenzie Phillips

Actress, Singer & Author of "High on Arrival: A Mem...

Chris Herren

Former NBA Player & Speaker on Substance Abuse Disor...

Laurie Dhue

News Anchor, Media Consultant & Alcohol Recovery Adv...

Jason Wahler

TV Personality, Known for "Laguna Beach" "The Hills"...

Tony Hoffman

Pro BMX Competitor & Recovering Addict

Todd Marinovich

Former NFL Quarterback for the Los Angeles Raiders

Marti MacGibbon

Humorous Inspirational Speaker, Certified Mental Hea...

Lorna Luft

Entertainer & Author of "Me and My Shadows: A Family...

Thomas Henderson

Former Dallas Cowboys Linebacker; Drug & Alcohol Add...

Steve Ford

Actor & Son of President Gerald Ford

Ed Begley Jr.

Environmental Activist & Emmy Award-Nominated Actor

Sam Quinones

Journalist & Author of "Dreamland: The True Tale of ...

Danny Trejo

Actor, Activist & Restaurateur

Sam Louie

Psychotherapist, Author, Poet and Emmy Award-Winning...

Kevin Hines

Brain Health Advocate & Storyteller

Judy Collins

Legendary Folk Singer & Activist

Jodie Sweetin

Entrepreneur, Actress, Producer & Author

Laura Baugh

Former Professional Golfer, Substance Abuse Speaker

Maurice Clarett

College Football National Champion, Philanthropist &...

Rich Roll

Athlete, Wellness Advocate, Motivational Speaker, Ad...
More like Joani