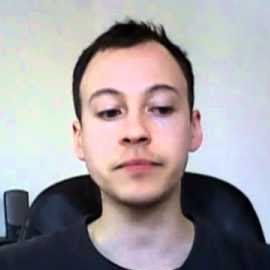 JoAnn Laing
As chairman, management or advisor, JoAnn M. Laing is adept at growing businesses.
As chairman, management or advisor, JoAnn M. Laing is adept at growing businesses: intrapreneurial large corporate initiatives and stand alone small- and medium-size ventures. She drove $1+ billion P&Ls, and has expertise in consumer directed healthcare and small business. JoAnn has been named one of the top women executives in digital, emerging media space.
Information Strategies (is-incorp.com), the marketing and media company that she chairs, delivers information to 9+ million as well as advises Fortune companies on the creation of innovative offerings and effective marketing strategies to reach target audiences.
JoAnn is an expert on reaching small businesses; she has provided Fortune companies with potential buyers by creating $23 billion proprietary sales channel to market products and services to this sector. Her corporate clients asked her to author her third book, The Janus Principal, Focusing Your Company On Selling to Small Business. And her business subscribers prompted the writing of her current book, Avoiding Business Disaster, Saving and Growing Your Company; the book addresses how to position your company for success and manage negative issues effecting continued business success.
Ms. Laing is a leading spokesperson on HSAs: she created and hosts the private annual White House briefings for the Bush and Obama administrations on HSAs for key healthcare industry executives, installed leading quarterly HSA indexes, authored two HSA books, and developed websites into leading industry resources with a link to the US Treasury website.
As Chairman of Cybernautics, she drove the audience development company from idea to IPO in 1997. Most recently, she chairs The National Robotics Education Foundation Ms. Laing has also held executive positions at Chase, Olivetti, Sara Lee and First Advantage and managed businesses in 70+ countries. An articulate multi-faceted communicator, she has marketing and supply chain management BS degrees from Syracuse University, and a Harvard MBA.
Related Speakers View all
---
Dr. Jack Groppel

Co-Founder of the Johnson & Johnson Human Performanc...

Joseph Grenny

New York Times Bestselling Author; Leading Social Sc...

Madieu Williams

Born in Sierra Leone, West Africa, Madieu Williams m...

Dr. Rick Goodman

Is a Keynote Speaker, Author and Team Building Exper...

JP Pawliw-Fry

Co-Founder of the Institute for Health and Human Pot...

Mike Schlappi

Paralympic Medalist

Jim Rooney

Personal skills, management training and coaching

Jeff Wolf

Executive Coach, Named One of America's Top 100 Thou...

Brian Kenny

ESPN SportsCenter Anchor

Garrison Wynn

Comedian & Motivational Business Expert

Pat Williams

Motivational Speaker & Sports Executive; Senior Vice...

Montel Williams

Emmy Award-Winning Talk Show Host Best Known For "Th...

Joe Tye

Empowerment Expert and Author of "Never Fear, Never ...

Don Shula

Legendary NFL Coach & Motivator

Steve Sax

Five-Time MLB All-Star & Mental Health Advocate

Don Peppers

Marketing and Sales Futurist; Customer Experience Th...

Vince Papale

Former NFL Player & Inspiration for the Movie "Invin...

Patrick Lencioni

Management Consultant; Founder & President of The Ta...

Brian Holloway

Five-Time NFL All-Pro; Motivation & Team Building Ex...

Stedman Graham

Chairman & CEO of S. Graham & Associates, Leadership...
More like JoAnn