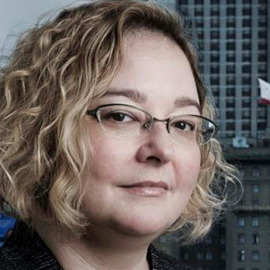 Jocelyn Goldfein
Managing Director at Zetta Venture Partners; Former Director of Engineering at Facebook
Jocelyn Goldfein is currently a managing director at Zetta Venture Partners, where she leads funding rounds between $1-$5M for AI-first startups with B2B business models. Her interests are particularly focused on infrastructure, security, supply chain and logistics, and tech that transforms industries.
Goldfein spent her career building software in the formative years of companies like VMware and Facebook. At Facebook, Goldfein lead engineering efforts for a variety of Facebook products, including news feed, search, photos and video. Prior to joining Facebook, she was Vice President of R&D at VMware, where she ran the engineering and product teams for VMwares desktop products. She previously was Director of Engineering at e-mail management start-up MessageOne, and began her career as a software engineer at Trilogy.
Goldfein holds a bachelors degree in computer science from Stanford University. She is passionate about scaling products, teams, and companies, and cares deeply about STEM education.
Videos
---