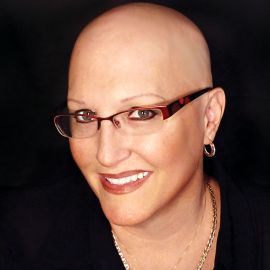 More than 50 million people from 22 countries have been inspired by Jodi Pliszka's incredible, motivational and inspirational stories and strategies. Jodi Pliszka is an author, inventor, and highperformance mindset speaker, on a mission to rescue us from the invisible forces that affect your business, life, and destiny. Having spent years studying behavioral psychology and human behavior, earning her Master's Degree and Ph.D.abd, Jodi founded the Retrain Your Brain To Master It All Program; a powerful framework for inspiring your ultimate level of creativity, inspiration, productivity, leadership and innovation. Jodi has been featured in Forbes, Entrepreneur, ABC, NBC, CBS, FOX news, Lifetime TV and countless other media outlets, globally. Jodi is the recipient of the Enterprising Woman of the Year Award. Jodi was a a top finalist on ABC'S American Inventor TV show working with Simon Cowell and mentored by Peter Jones, the 20th richest man in the world. Losing all of her hair to Alopecia Universalis , when she was 20, Jodi knows intimately how to overcome mindset obstacles individuals and companies face through economic contraction and expansion, structural changes and rapid growth. Jodi teaches an entirely new way to goal setting and achieving.
Jodi is the award-winning inventor and President of the Headline It! No Sweat liners empire and has real-life, in-the-trenches business experience. She ignites passion by cultivating critical thinking skills; allowing you to reach your untapped potential. As of Feb.13, 2017 Jodi became a Sepsis survivor and put her goal setting and mindset techniques to the ultimate test; Saving Her Life. Jodi's fusion of real-life stories and her conversational techniques connect with her audiences at an intimate, intense and individual level. She brings the audience into the stories, transporting the crowd on an unforgettable journey.
Speech Topics
---
SOLUTIONOLOGY
Learn the art and skill of turning challenges into opportunities. Learn problem solving techniques that will increase production in work and play.
REACTIONISM
Figure out how to control your reactions to other peoples actions. Stop bullying in the office and at home. Learn the Yin and Yang of teamwork.
IDEA-OLOGY
Turning your thoughts into reality. Making lots of money off of your ideas. Increasing your production levels while enhancing your self-worth.
IMAGING
Breaking stereotypes. Learn to accept yourself and others by creating rosecolored glasses. Being active naturally. Learn how to improve your diet, reduce your stress levels, and make more money while doing something you enjoy.
FLEXIBILITY
The "how to's" of rolling with the punches. Tough economic times call for laughter and a positive attitude. Succeed by using your brainpower. Learn how to delegate authority and conquer losses in today's economy.
NAVIGATION
How to find the right path in life. How to open windows and walk through doors to success. Finding WHO you are and how to use your powers to make yourself happy, healthy, and wealthy.
LIFE COACHING
Work one-on-one with Jodi. Learn the tricks of success and how view the word "no" as "new opportunity." There isn't anything you can't do with the right attitude, positive energy, and a little know-how. Let Jodi help change your life for the better!
HOW I CONQUERED DISEASE, DEATH, DIVORCE & DEBT & ADDED A ZERO TO MY INCOME IN 12 MONTHS.
The exact strategies you can use to sky-rocket your business and personal life!
Related Speakers View all
---
Martin Ström

Corporate Mindfulness Expert, Keynote Speaker & Author

Erin Gruwell

Founder & Executive Director of the Freedom Writers ...

Dr. Kristen Lee

Award-Winning Behavioral Science Expert & Clinician;...

Armon Anderson

Author of "Selflovology: Your Journey to Self Love S...

Libby Rapin

Mindfulness & Meditation Coach, World Explorer

Jeanette Bronée

Performance & Leadership Expert, Culture Consultant,...

George Couros

Author & Educator; Innovative Teaching, Learning and...

Laura Saltman

Emmy-nominated Producer & Correspondent; Expert & Co...

Bryan Humphrey

TEDx Speaker, Self-Fulfillment Coach & Best-Selling ...

Erin Stutland

Author & Mind-Body Wellness Expert

Lori Harder

Fitness Expert & Author of "A Tribe Called Bliss"

Kati Morton

Mental Health Activist, Marriage & Family Therapist

Avalaura Gaither, MSW, LGSW

Life Coach & Intuitive Consultant, CEO of Avalaura's...

Alia Crum

Principal Investigator for Stanford's Mind and Body ...

Abigail Thomas

Author of "What Comes Next and How to Like it"

Pandit Dasa

Mindful Leadership Expert, Motivational Speaker & Au...

Eduardo Briceño

Growth Mindset and Improvement Expert; Co-Founder of...

Kristie Kennedy

Women's Worth & Wellness Expert, TEDx Audacious Lead...

Angela Whitlock

EMDR Therapist , Clinical Hypnotist, Change Speciali...

Marti MacGibbon

Humorous Inspirational Speaker, Certified Mental Hea...
More like Jodi