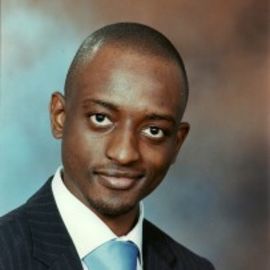 Joe Benjamin is the founder and CEO of Young Entrepreneurs Institute , which is training and consulting firm that specialises, in webinars, teleseminars and coaching programs for Young Entrepreneurs and Small Businesses. These include one-on-one private coaching sessions, mentorship and online classes.
J.B always talks about how he quit working as a Pizza Boy and transitioned to be a Nationwide Speaker encouraging people to start building their dreams. He is also the author of the soon to be published book called All You Need Is An Idea How to identify your Talents, get Started on what you really want to be and Realise your Goals and Dreams. He is a columnist who writes articles on empowerment, entrepreneurship, personal development, marketing and motivation. His articles have appeared on numerous business websites and on-line publications.
Joe who is a serial entrepreneur, has an extensive background in business development as well as branding and marketing. He is know by friends and colleagues as The Empowerment Guy. Over the past years, he has provided consulting services for dozens of other start up operations. His has a passion to teach and empower business owners and entrepreneurs on how they can reach their maximum potential, start a business and make a big income. His main thrust is helping people find their purpose in life and make a living with it.
He is regularly out on speaking engagements, and is always happy to come to your organisation, church, school, university, community to speak on any subject in his field. Joe who is based in London, came from humble beginnings and initially starting out with no money but had the determination to follow his passion, which is to make a difference in the world. Joe Benjamin has been working over the few years to empower, educate and engage people from various backgrounds to get them to their purpose in life.
He is married to Josie and they have a beautiful daughter called Princess Jael Jovanna.
Quote from Joseph Benjamin I am committed to your prosperity, possibilities, purpose, plan, progress and power. I believe in YOU.
Related Speakers View all
---
Michelle Courtney Berry

NLP Master Coach & Practitioner for Health and Welln...

Tim Seitz

The World's Happiest Hypnotist

Mark J. Ryan

Mark J. Ryan is an expert in NLP, hypnosis, & helpin...

Candace Reese

The CEO Pundit: Empowerment Speaker, Inspirational C...

Jean Bailey Robor

Jean Bailey Robor, award-winning author and inspirat...

Roberto Alas

Reaching and identifying the potential in every sing...

Tonisha Pinckney

Empowerment Beyond Victimization - Author of I AM MO...

Simon Middleton

Brand expert, popular business author, speaker, entr...

Tom Terwilliger

"The Achievement Mentor;" Leading Authority on the S...

Richard D. Walker

Efficient CEO; Empowers Others to Become the Best Ve...

Lori La Bey

Driving Change How Caregiving is Perceived, Received...

Jay Handler

Speaker, Radio Host & Author of "The 8 M's of Market...

Liz Nead

Executive Business & Life Coach

Deirdra Richardson

Speaker, Talk Show Host & Group Coach

Gail Worth

When voted chairperson of Harley-Davidson's managem...

Chris Hogan

#1 National Best-Selling Author; Dynamic Speaker; Fi...

Tim Rooney

Helping Businesses Grow Profitably and Maintain a Wi...

Matthew Halloran

One of the Top Financial Services Coaches in the Nation

Victor Antonio

Experience That Talks!

Tony Alessandra

Premier Communications Expert; Author of "The Platin...
More like Joe