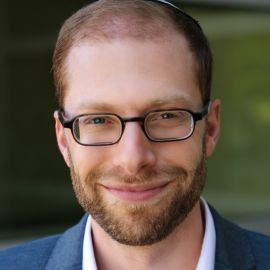 Joe Hirsch will revolutionize the way you think about talent, teams, and performance.
Joe's acclaimed training series provides customizable, time-efficient and high-impact solutions for organizations of all sizes across multiple industries. His live and virtual sessions make an immediate impact in how people evolve and excel at work. Joe's clients learn how to communicate and perform at peak level, powered by a feedback strategy that develops talent, eliminates conflict, and optimizes performance.
Joe's work has been praised by top-rated CEOs, acclaimed business coaches, NFL consultants, and educational reformers. Having successfully worked with a diverse set of clients – including Fortune 500 companies, university administrators, sales groups and non-profit organizations – Joe knows how to guide organizations of all types towards positive and lasting change.
He is the author of The Feedback Fix: Dump the Past, Embrace the Future, and Lead the Way to Change, which outlines his forward-thinking approach to performance management. He has shared his transformational message with audiences across the United States as a keynote speaker and has written for The Wall Street Journal, Educational Leadership, and other leading publications.
Videos
---