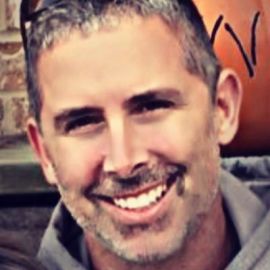 Joe Rhea
Disability Activist & Motivation Expert
On September 11th 1984 Joe Rhea sustained one of the single most catastrophic injuries a human being can endure. While playing football he broke his neck, and was left paralyzed from the neck down. "Be prepared to spend the rest of your life in a wheelchair," was what Joe was told at the age of 14. End of story, right? Wrong! It was at that moment that Joe made the decision that would forever shape his life. If given an opportunity to defy the odds, remaining in that wheelchair was simply not an option. Seven days later, that opportunity showed itself.
Today Joe Rhea is a walking, running, snow-skiing, single digit handicap golfing, and life saving human being. Even today his neurologist is amazed at what he can do. His story is truly inspirational on so many levels
Rhea's catastrophic life changing event has taught him many lessons in life. It forced him to adapt and reevaluate, to see things in a different light. It has taught Joe how to succeed. As a result of this growth, many have asked him how he did it, how did he overcome such tremendous adversity. So to really answer that question, Rhea has created a keynote presentation sharing his life story, but more importantly, sharing his life lessons; lessons one can only receive going through catastrophe. It's this information that separates Rhea from the thousands of other speakers you can choose from. Rhea is so unlike any other speaker out there. He is not cookie-cutter, he is not going to sugar coat it the reality of what can happen when one makes a poor decision involving alcohol. Rhea will challenge you and everyone else in that room to be a better person, live a fuller life, and not to pass the buck. There are so many people who settle for mediocrity, not Joe Rhea. He truly is, "Not Your Average Joe."
Videos
---
Speech Topics
---
Drinking and Driving Prevention
Adveristy Athletics Motivation Inspiration
ATHLETES WITH DEPRESSION?
A program that is designed to help today's college athlete to learn how to deal with mental health issues like depression. As depression is at an all time high in colleges.
Related Speakers View all
---
J.R. Martinez

Actor, Best-Selling Author, Motivational Speaker, Ad...

Rocky Bleier

Former NFL Football Player, Wounded Vietnam Veteran ...

Jim Abbott

Former One-Handed Major League Baseball Pitcher

Victoria Arlen

Survivor, ESPN & Ninja Warrior Host, Gold Medalist, ...

Vince Papale

Former NFL Player & Inspiration for the Movie "Invin...

John Amatt

Mountaineer, Founder & President of One Step Beyond ...

Eric LeMarque

International Best-Selling Author, Olympic World-Cha...

Clint Malarchuk

Former NHL Goalie, NHL Coach, Suicide Survivor & Men...

Mark Pollock

Explorer, Innovator, & Collaboration Catalyst

Mike Schlappi

Paralympic Medalist

Rudy Ruettiger

Motivational Speaker & Former Football Player; Inspi...

Bob Love

Chicago Bulls Basketball Legend & 3-Time NBA All-Star

Dave Dravecky

Former Professional Baseball Player; Cancer Survivor...

Amanda Beard

Olympic Gold Medalist, Co-Founder of Beard Swim Co. ...

Dale Spencer

Expert in Overcoming Fear to Arrive at Professional ...

Heath Calhoun

Alpine Skier & Veteran of the United States Army

Melissa Stockwell

First Lieutenant (Retired) & Three-Time Paratriathlo...

Bethany Hamilton

Professional Surfer & Shark Attack Survivor; Inspira...

JP Pawliw-Fry

Co-Founder of the Institute for Health and Human Pot...

Amy Purdy

Former "Dancing with the Stars" Contestant & Paralym...
More like Joe